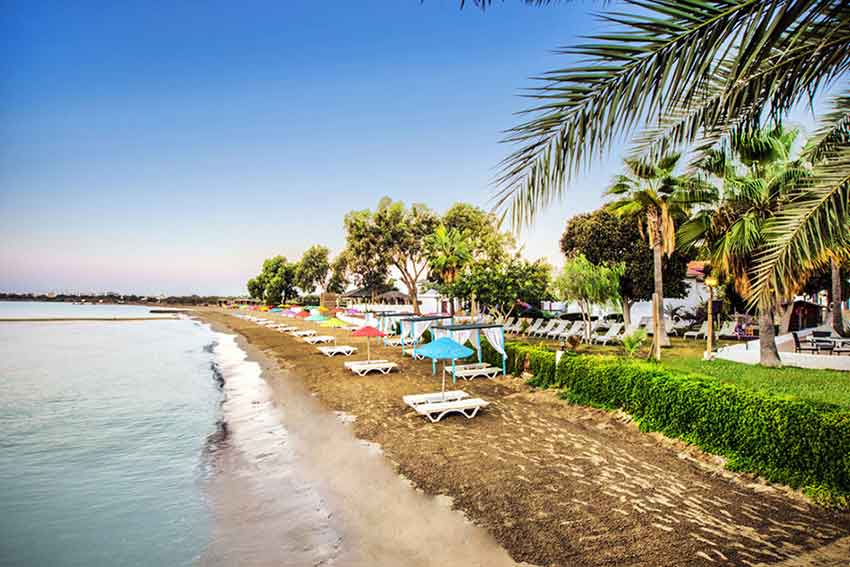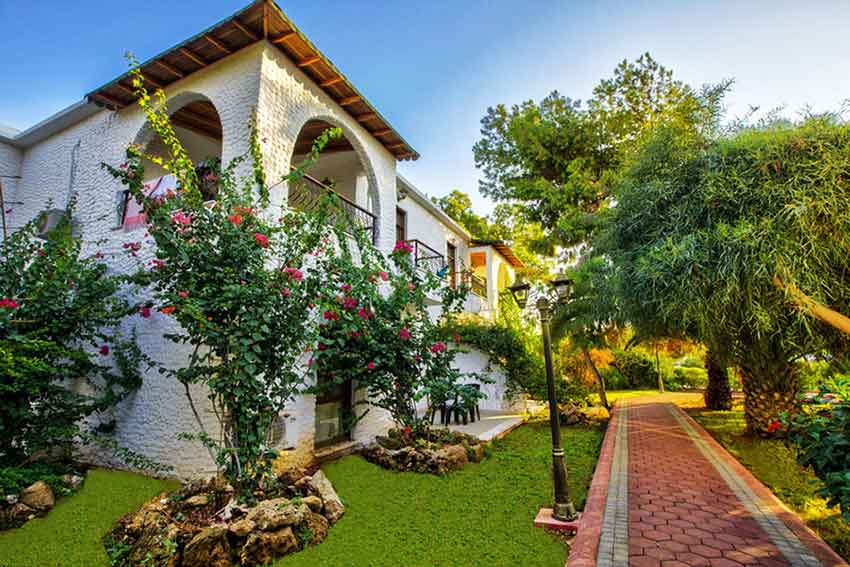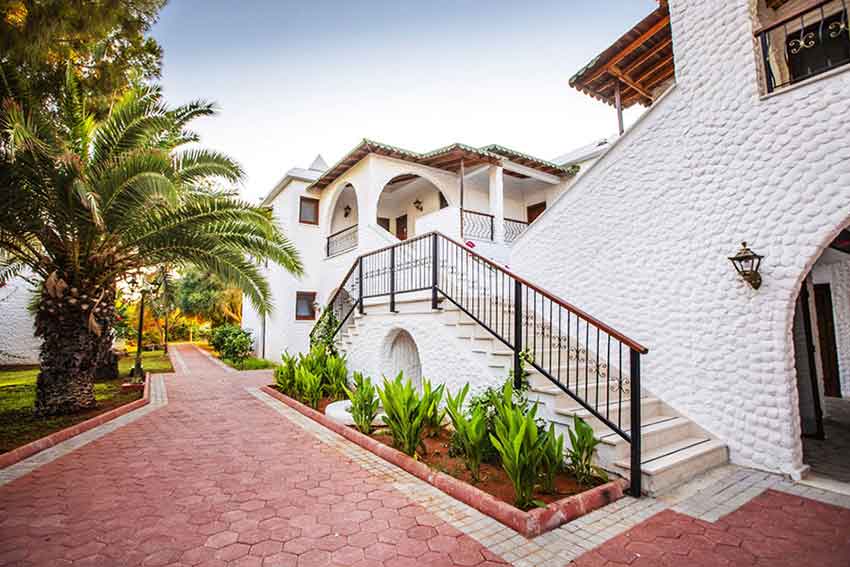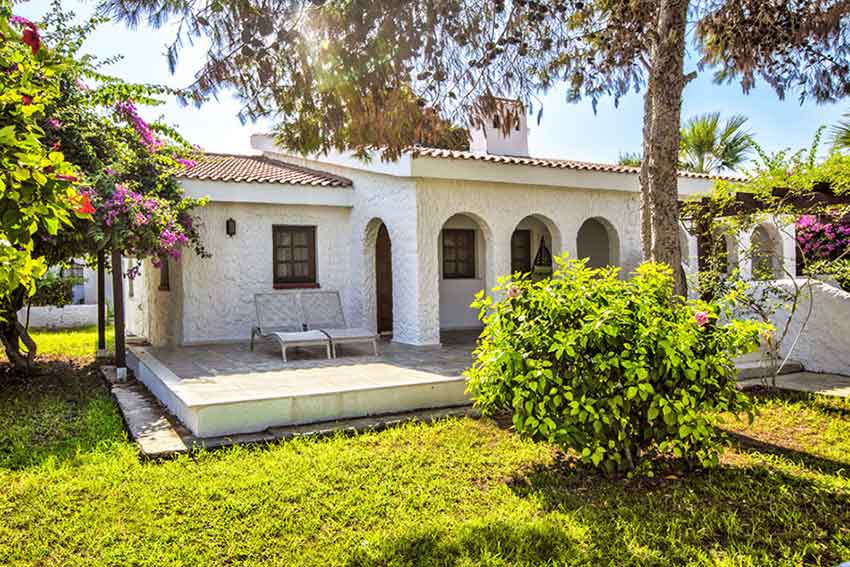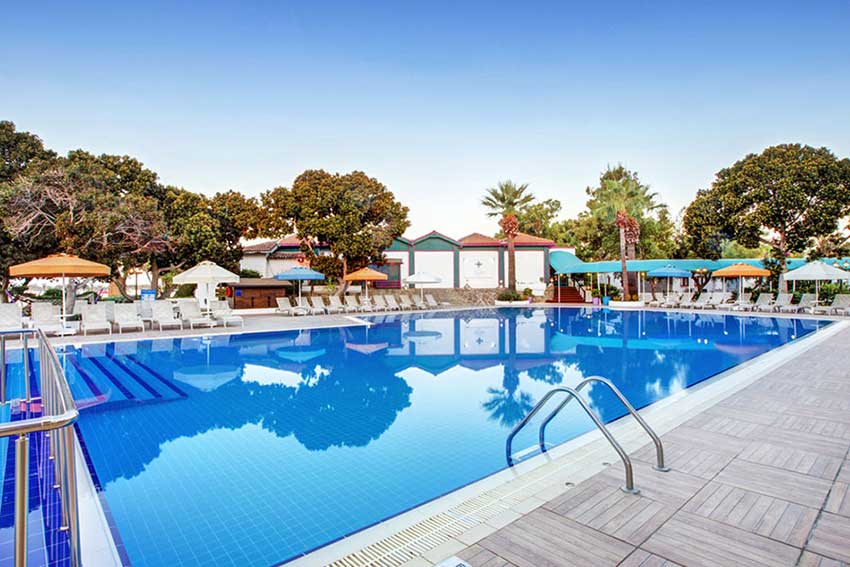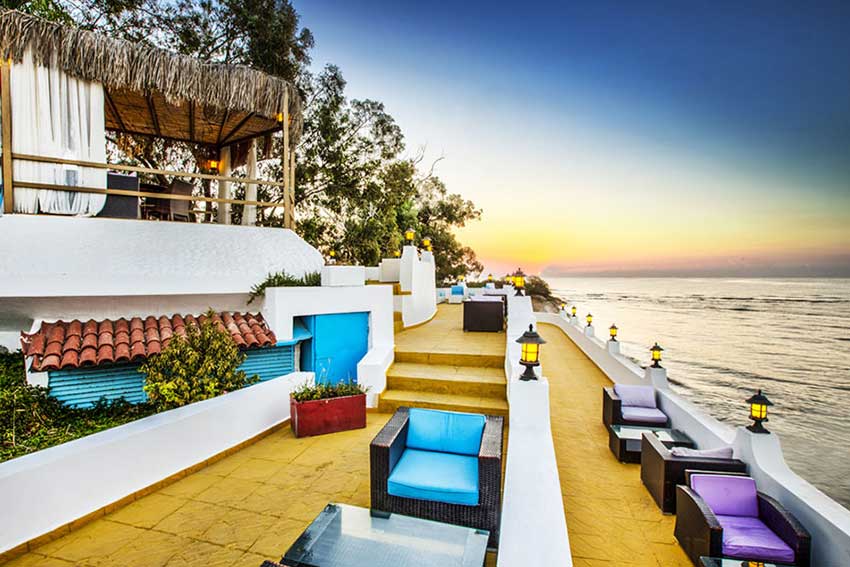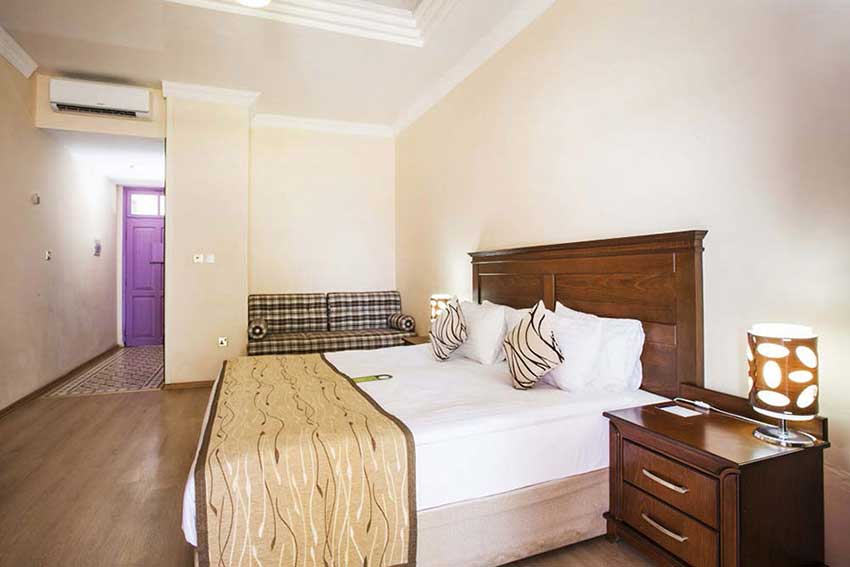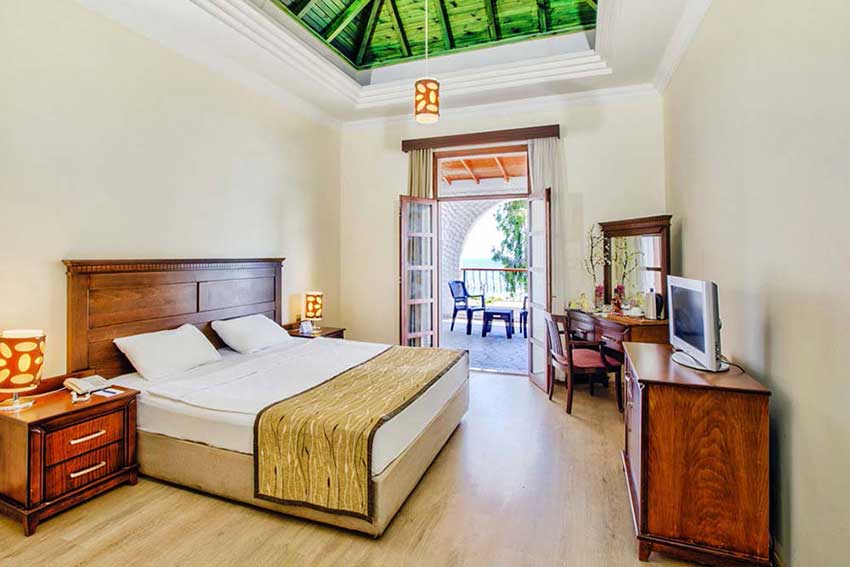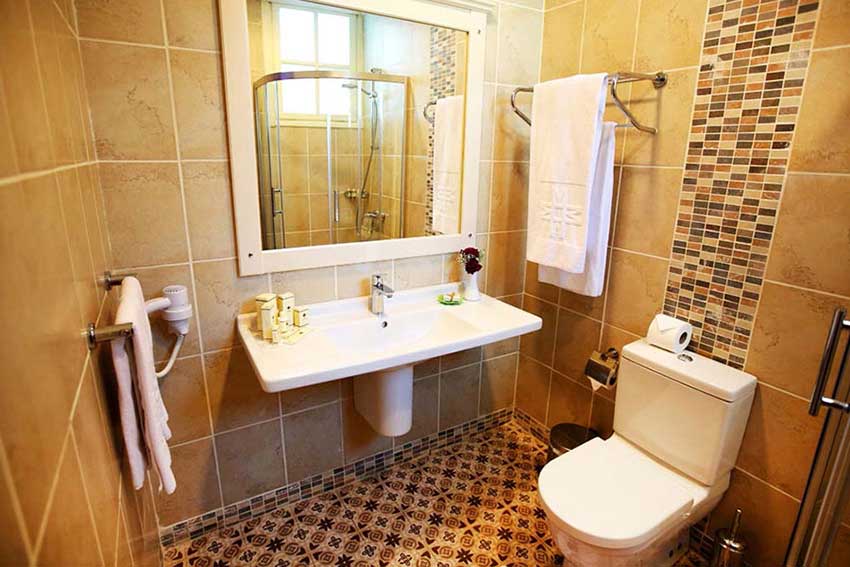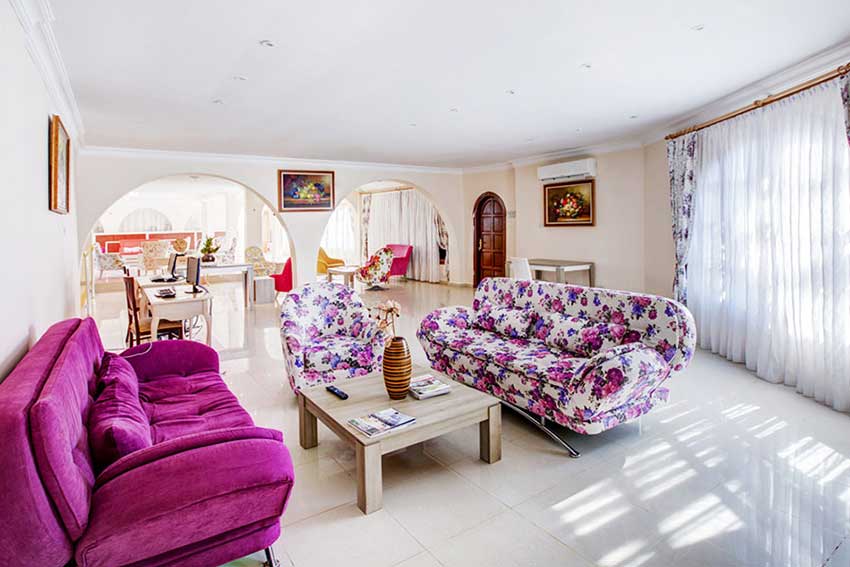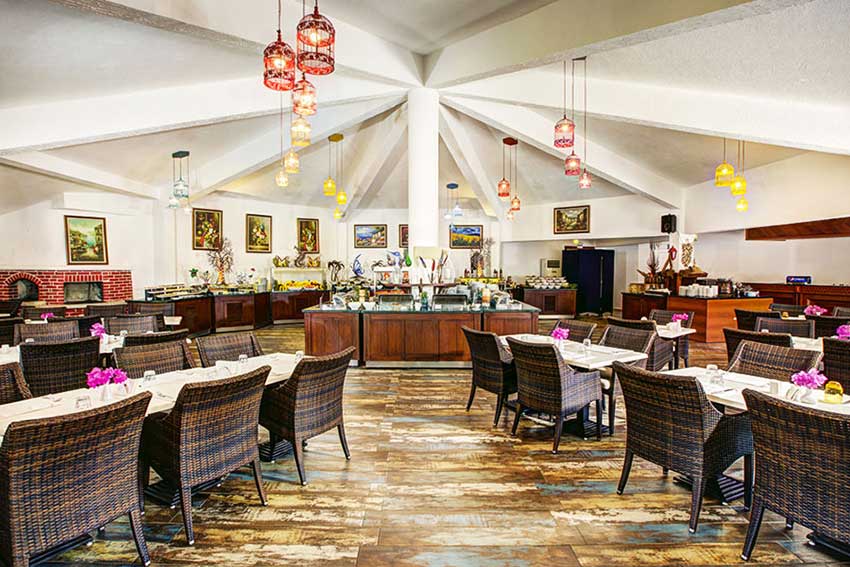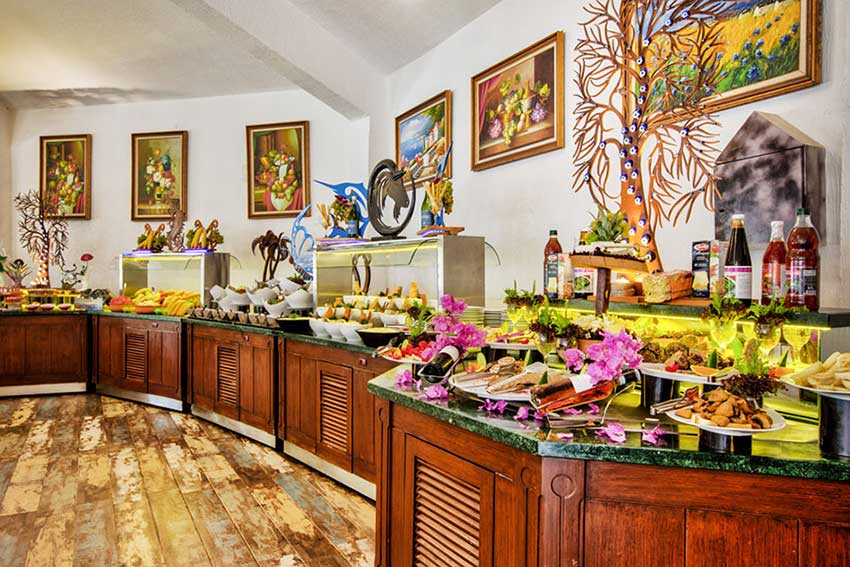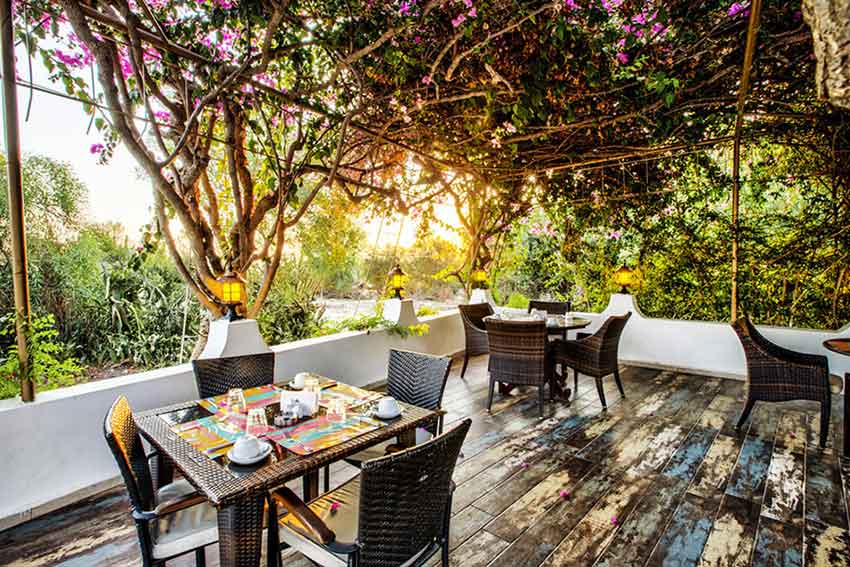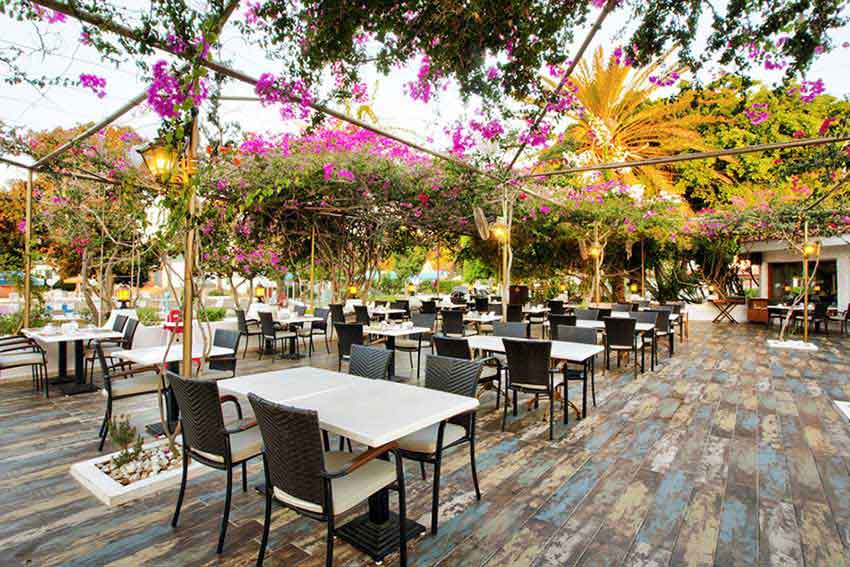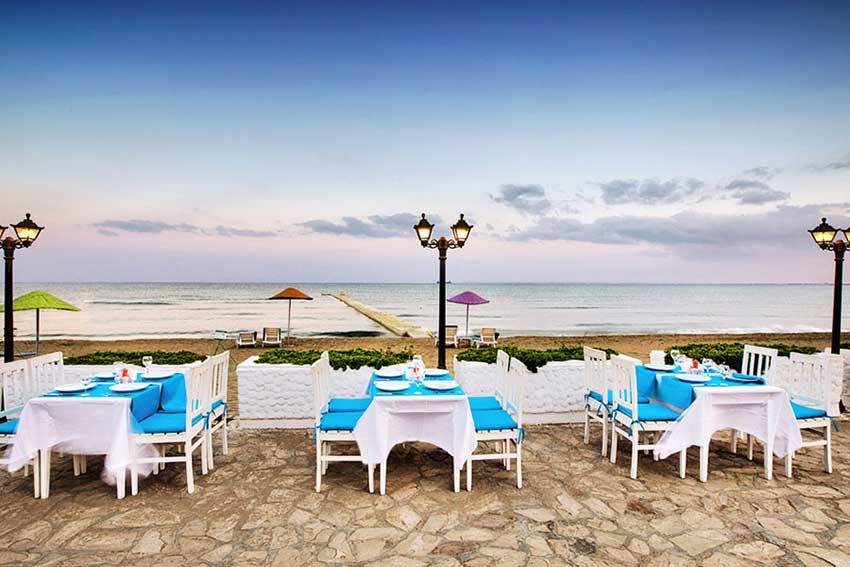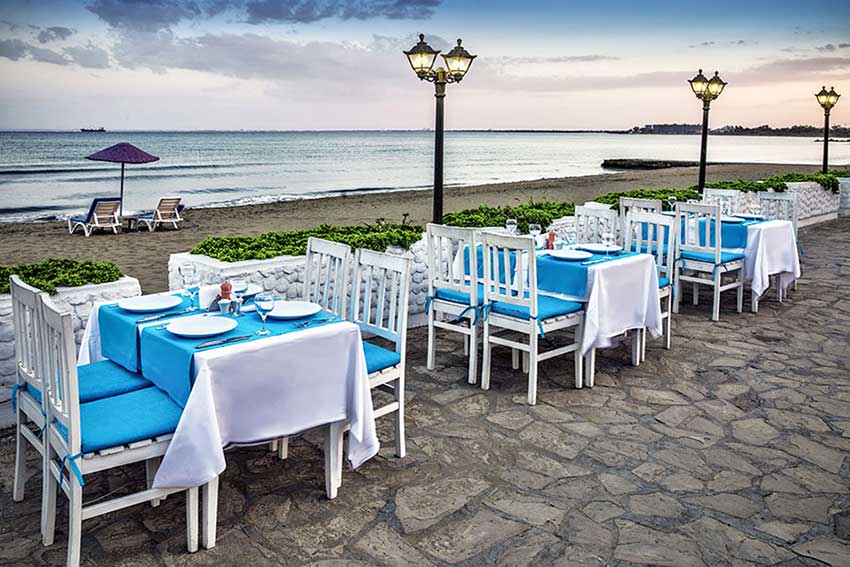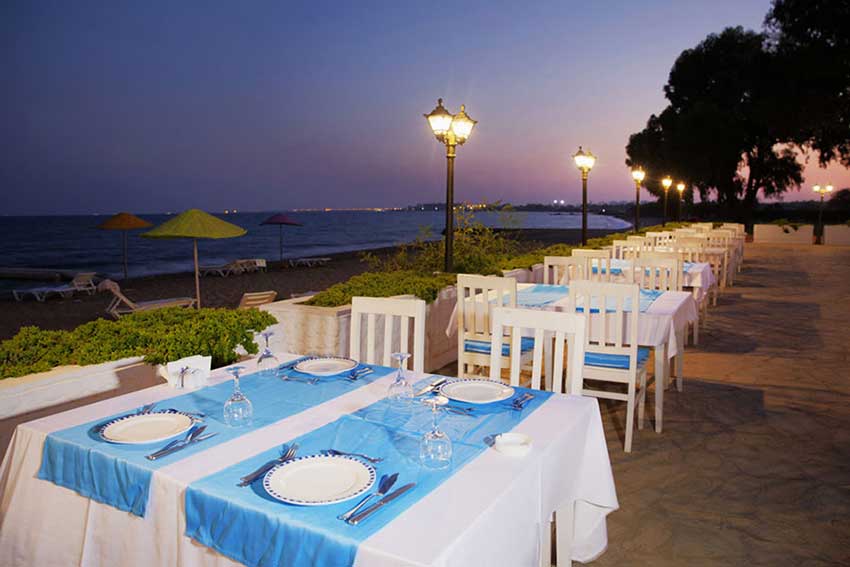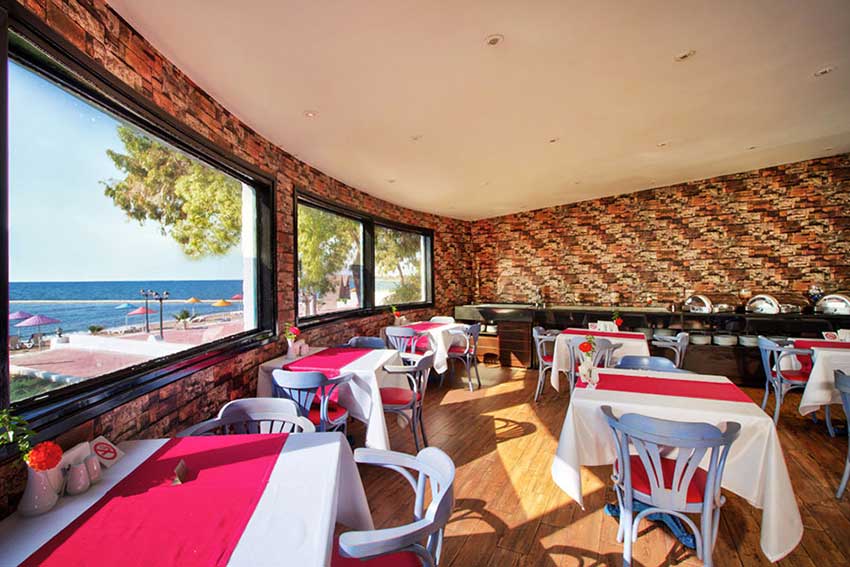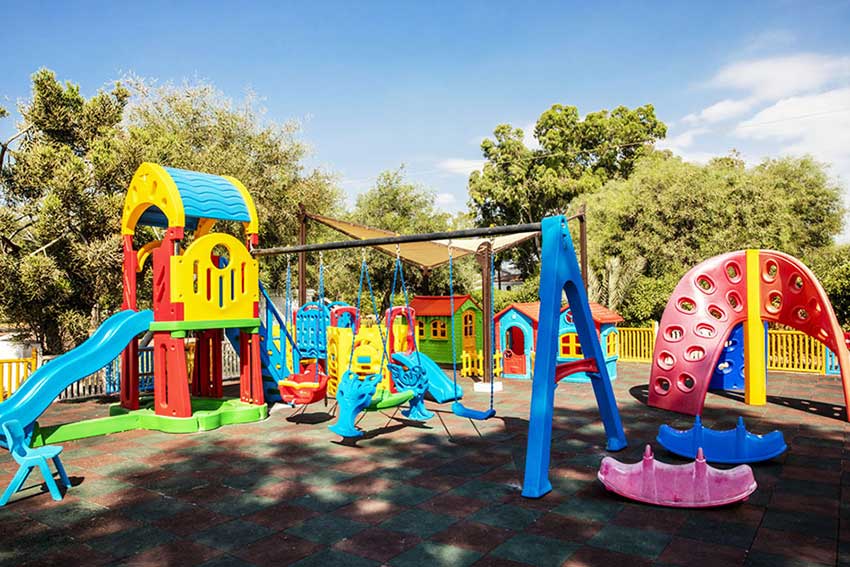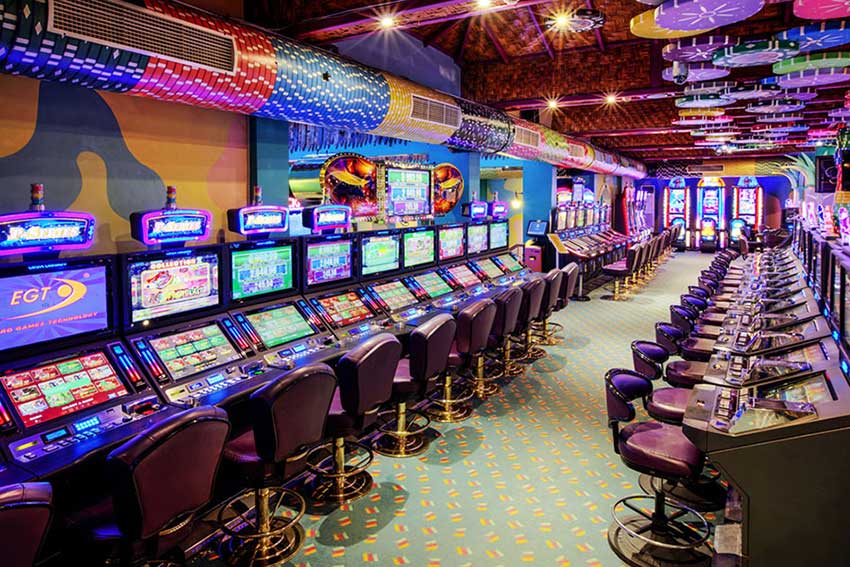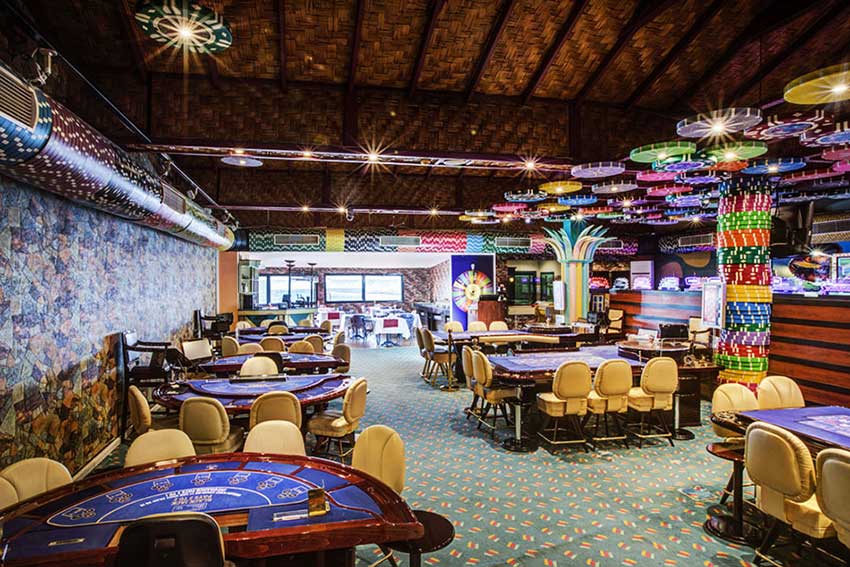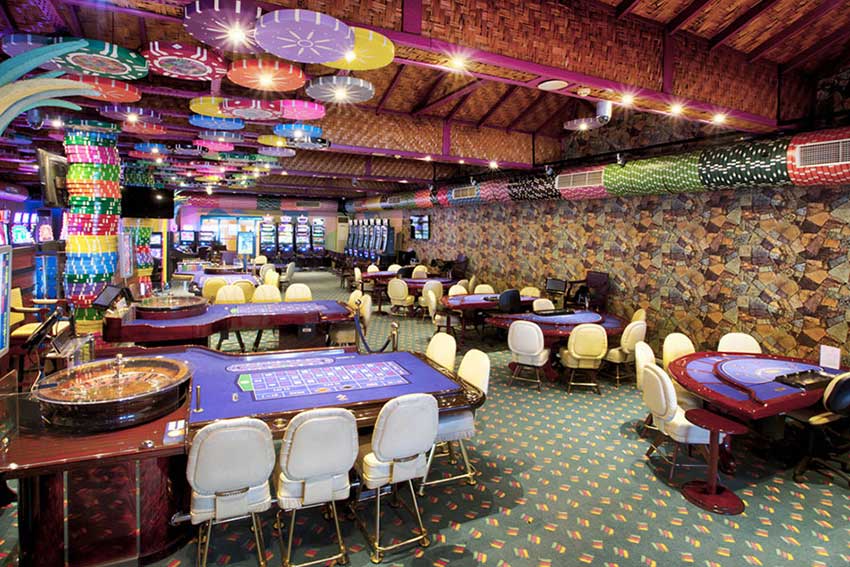 Holiday to Merit Cyprus Gardens
Situated on one of the most beautiful and secluded bays of Famagusta, Northern Cyprus, Merit Cyprus Gardens Hotel is a family friendly hotel offering quality service and comfortable accommodation that reflect the characteristics of Mediterranean style. The hotel is a secluded haven nestled amid lush greenery and landscaped Cyprus gardens and perfectly situated for exploring historic port city of Famagusta and its surroundings. This hotel is ideal for families and couples looking for peaceful and relaxing holiday in an all-inclusive hotel in Famagusta, North Cyprus.
Merit Cyprus Gardens Rooms
Spacious accommodation consists of 81 standard rooms, 5 villas and 13 junior suites that combine tradition with modern comforts. All the rooms have balcony, satellite TV, air-conditioning, telephone, mini-bar and shower. Standard rooms feature double/twin beds, seating area and working desk. Junior suites feature a living room and working desk. Villas feature two bedrooms, king size bed, a living room, bathroom with a Jacuzzi, shower and a small kitchen.
Merit Cyprus Gardens Activities & Facilities
Merit Cyprus Gardens has lush green gardens with over 400 species of plants, beautiful sandy beach, outdoor swimming pool, beach bar, pool bar, tennis court, laundry and ironing services, 24 hour room service and kindergarten. There is also a kids' club providing a fun and educational experience to ensure that the youngsters have a great time, while you enjoy your holiday at your own pace. The Garden Restaurant combines Mediterranean cuisine and world tastes with spectacular views.
Private Beach
Garden
Nurse
Wireless Internet (Public Areas)
Reception Service
Car park
Lobby
Indoor Restaurant
Casino (No Entrance Free)
Open Restaurant
Pool Bar
Outdoor pool
Kiddie pool
Children's playground
Massage *
Laundry *
Telephone and Fax Service *
Dry cleaning *
Doctor *
Services marked with * are with extra charge.
Use of some services / facilities depend on the season and weather conditions.
Food and Beverage
Buffet breakfast, lunch and dinner are included in the concept. Local alcoholic and soft drinks (only brands specified by the hotel) are free between 10.00 - 01.00 hours.
Fish Restaurant (between 15th of May and 15th of October) is available with reservation, and charged.
Service Hours
07.00-10.00 Breakfast
10.00-11.00 Late Breakfast
13.00-15.00 Lunch
16.00-18.00 Snack Service
19.00-22.00 Dinner
All the a la carte services taken outside the specified hours are extra.
Children's Activities
Hotel offers a children's pool and a children's playground.
Location – Near Famagusta
Merit Cyprus Gardens Holiday Village & Casino of North Cyprus is located in Iskele (Greek: Trikomo), 15 km from the historic port city of Famagusta city centre, 12 km from the ancient city of Salamis, 45 km from Ercan Airport, 80 km from the Karpaz Golden Beach and 75 km from Kyrenia.