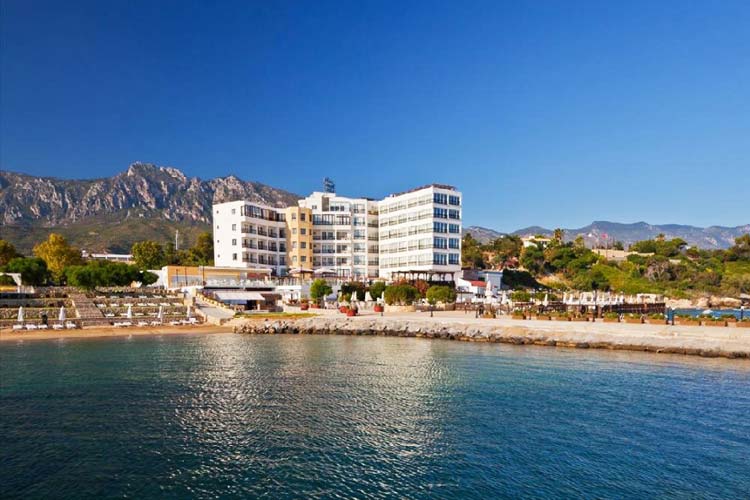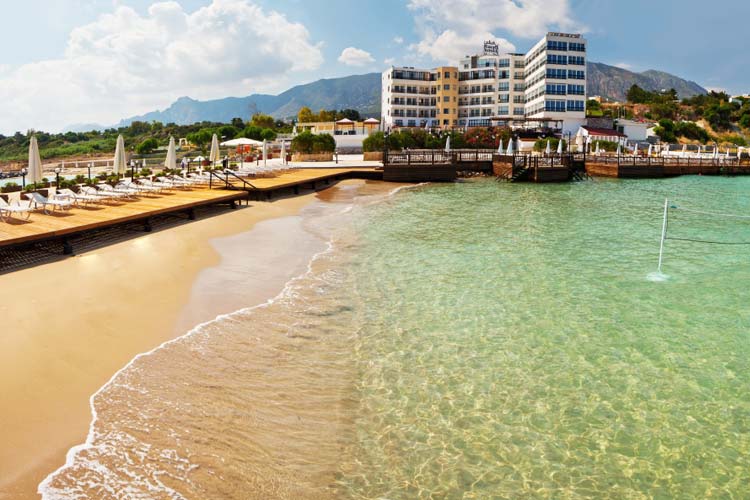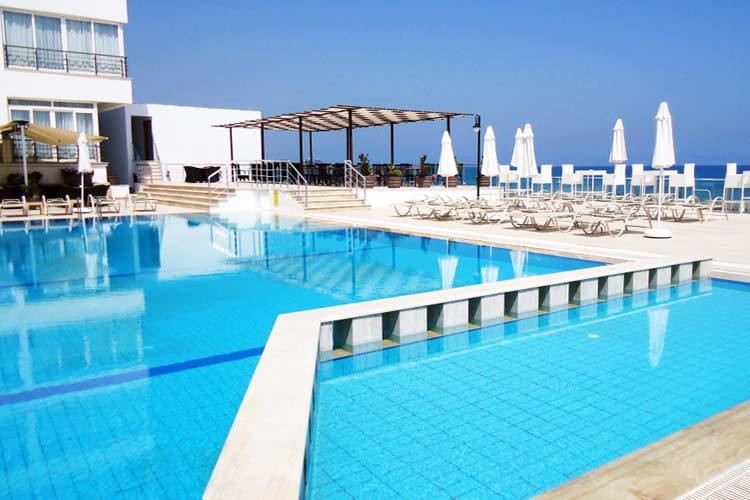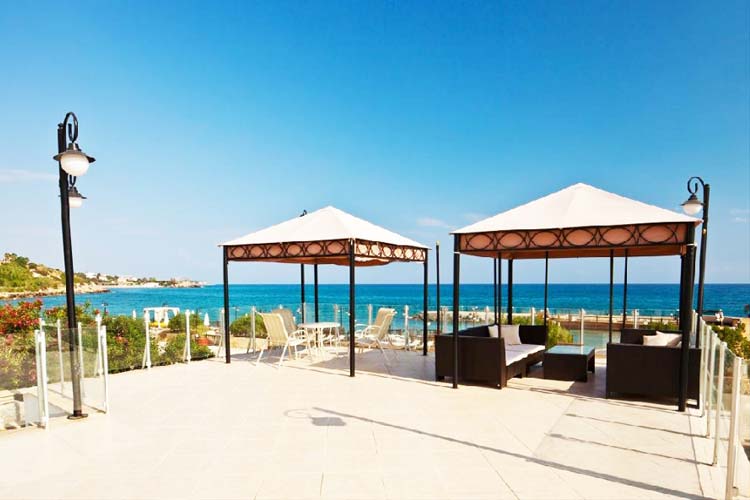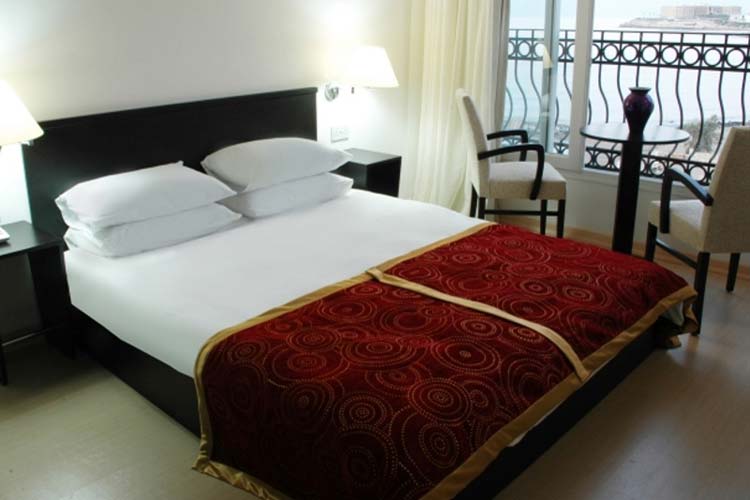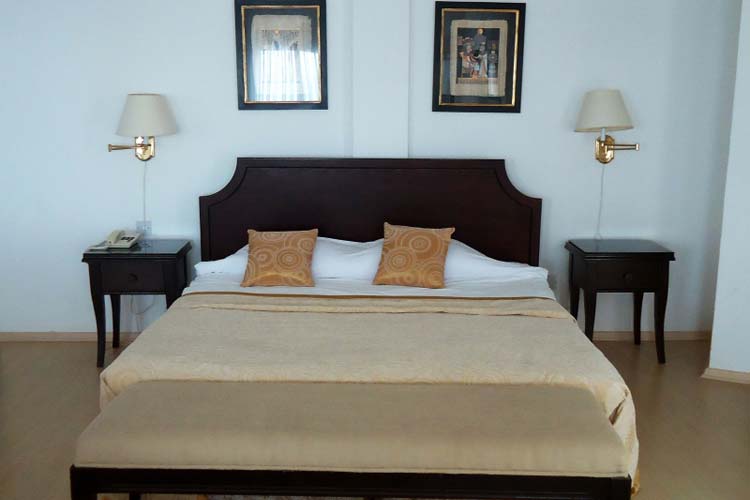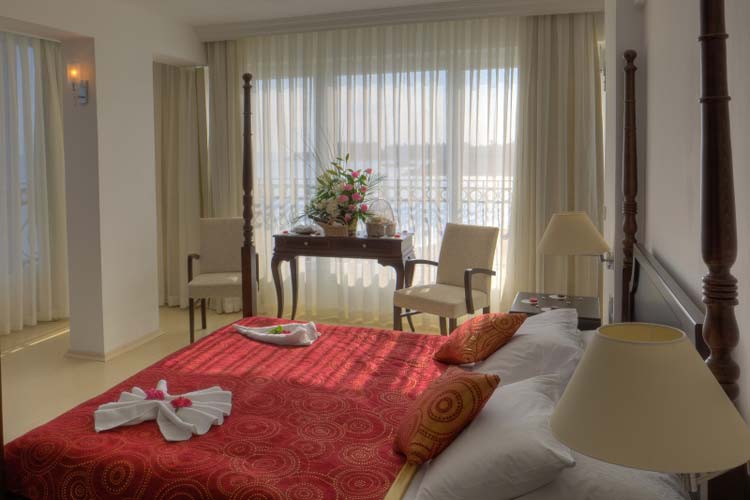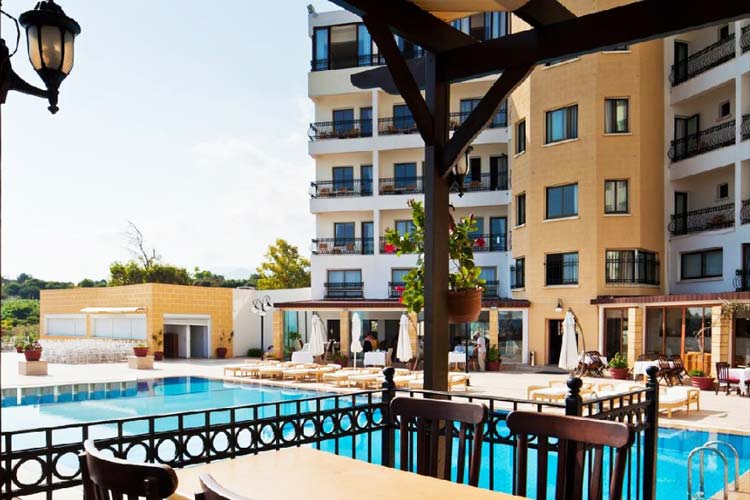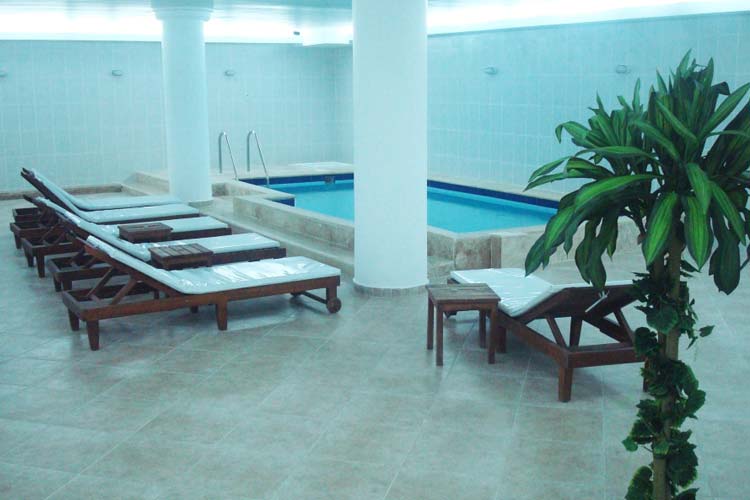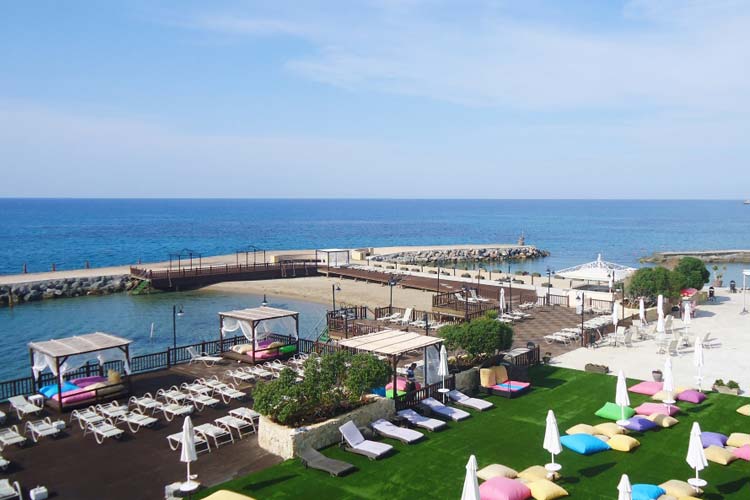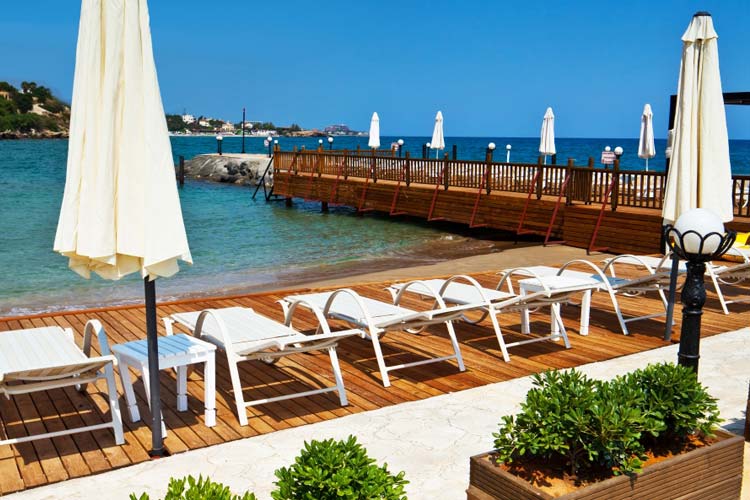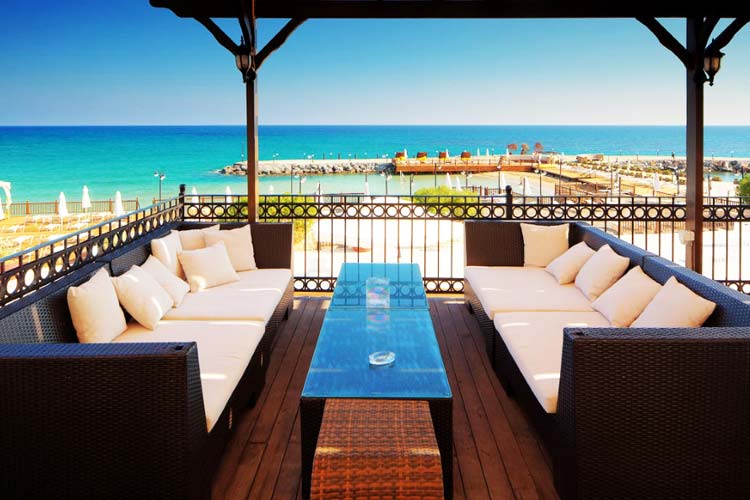 Holiday to Ada Beach Hotel
Adjacent to the crystal clear Mediterranean Sea, Ada Beach Hotel in Kyrenia, Northern Cyprus is ideal for couples who want to relax and have a romantic atmosphere on their North Cyprus holidays. The hotel offers great services to make your stay special with a wide range of facilities. This hotel has its private beach and pool, and deep tranquil views of sea and mountains. Ada Hotel is like a tableaux between sea, mountains, flowers & olive trees where the sun, sea and sand meets in harmony and you will enjoy one of the best immaculate romantic setting in Northern Cyprus by the swimming pool right on the sea. Friendly staff will make you feel welcome in a relaxing atmosphere. There are many ways to enjoy your day and night with the entertainment offered by the hotel in the restaurants and bars or by the pool side.
Ada Beach Hotel Facilities
Infinity Pool with children's section
Water sports
Spa centre with Turkish bath, indoor Pool, massage, fitness and sauna
Wireless internet in the public areas
Some facilities might be seasonal and with an extra charge.
Accommodation
Ada Beach Hotel has 84 rooms in total; 73 standard rooms, 6 deluxe rooms, 5 suites and family rooms. All rooms feature en-suite facilities and balconies offering stunning views over the Mediterranean or Mountains. In room facilities include rooms offer central air-conditioning, satellite TV, direct dial telephones, internet connection, mini-bar, hair dryer, safety deposit box and 24 hours room service. In addition, deluxe rooms feature a Jacuzzi in bathroom.
Restaurants & Bars
The renowned restaurateur of the hotel offers traditional Cypriot mezes, kebabs, fish and homemade desserts by the beachside dining room, all freshly prepared with organic produce from the island. The pool bar offers drinks and snacks all day during summer season. With fantastic views of the Five-Finger Mountains, the terrace bar offers cooling refreshment. Poolside food service is available for your convenience. Breakfast and dinner are served in a buffet form.
Location
Ada Beach Hotel
Alsancak, Kyrenia, North Cyprus
The hotel is located 5 km west of Kyrenia, Northern Cyprus.