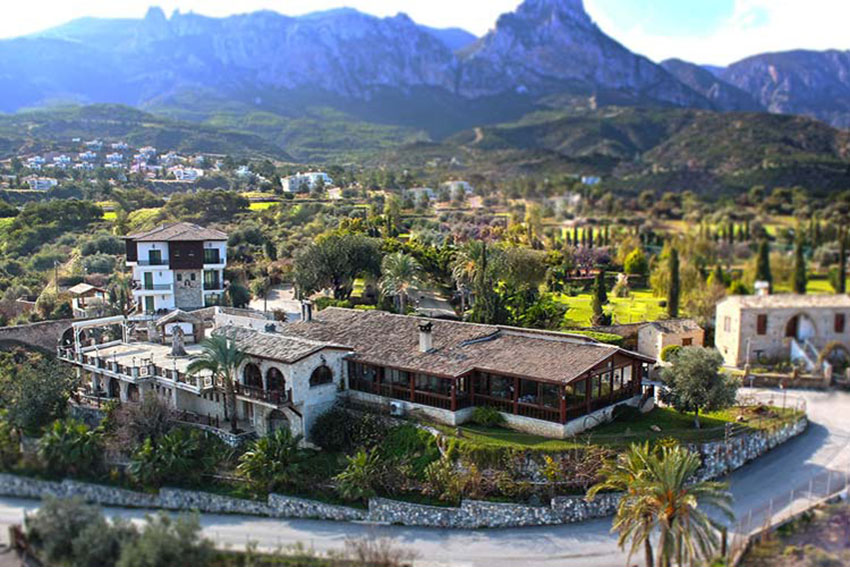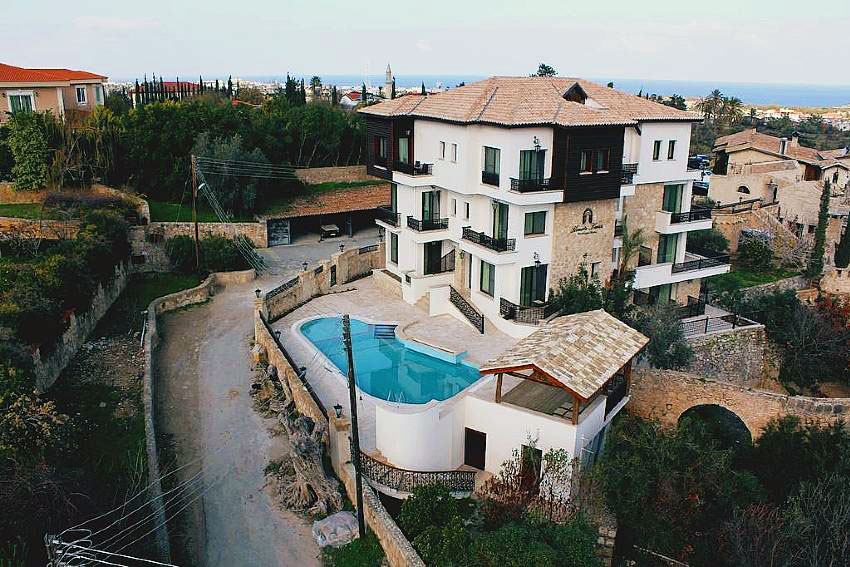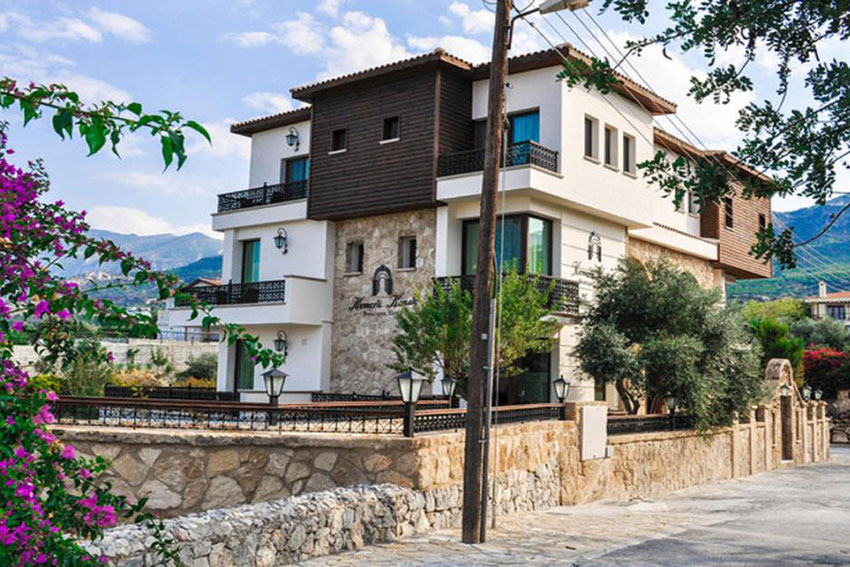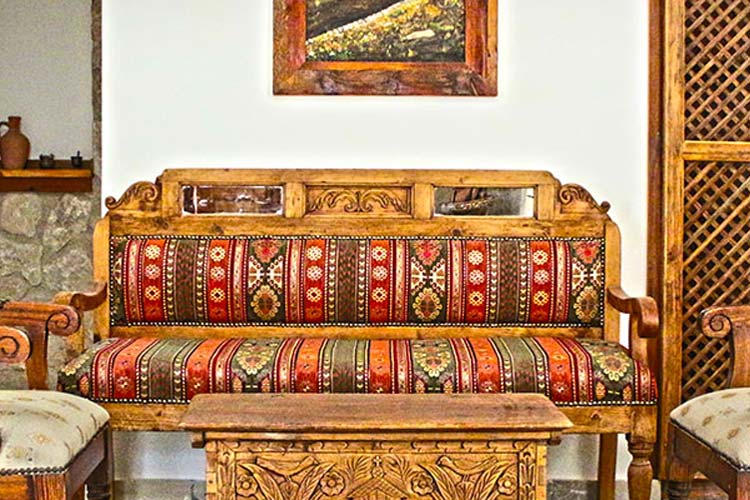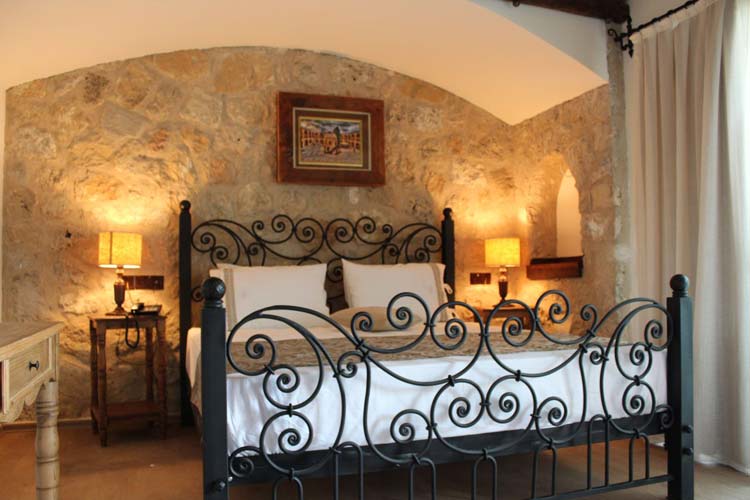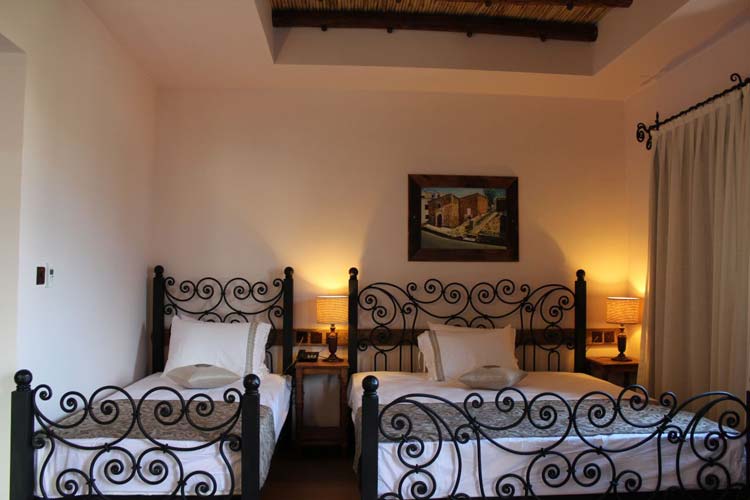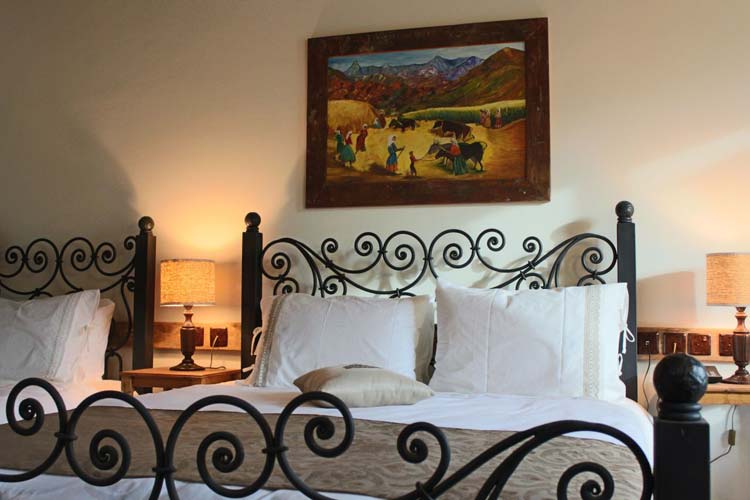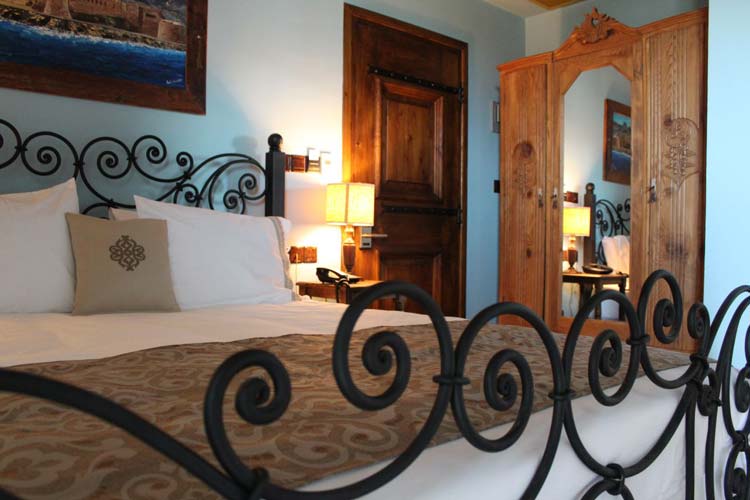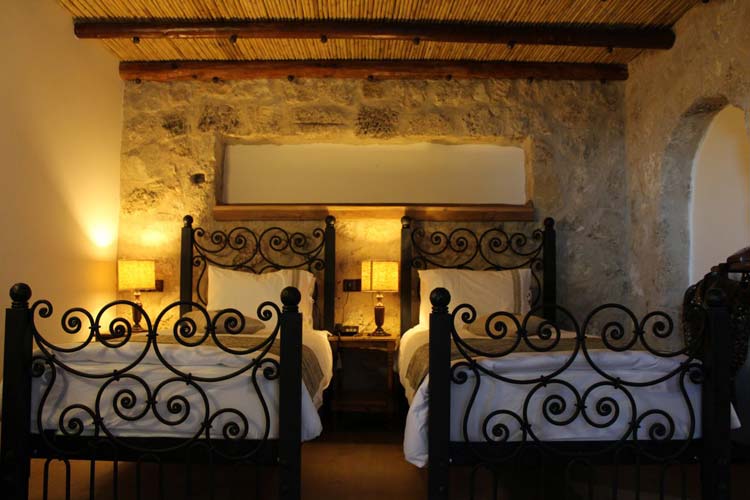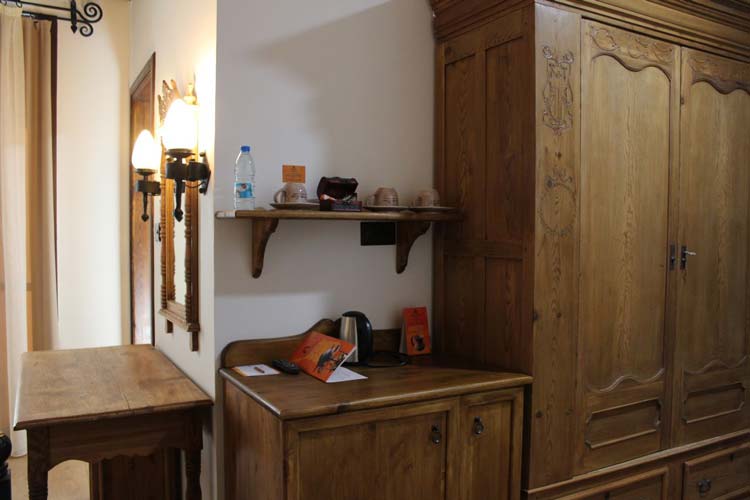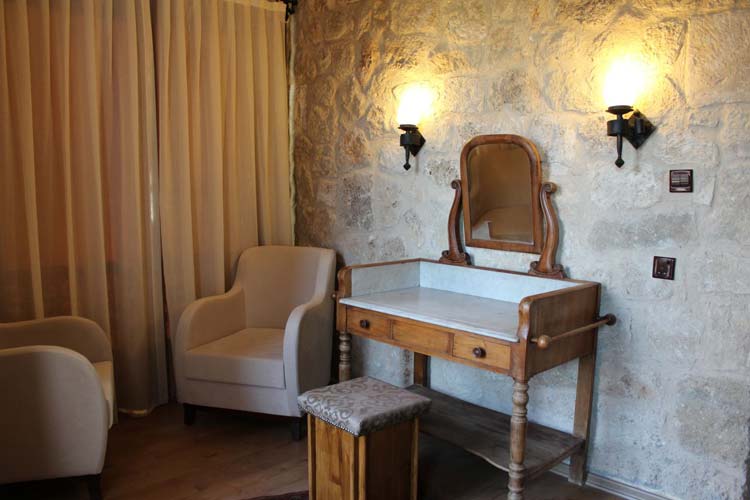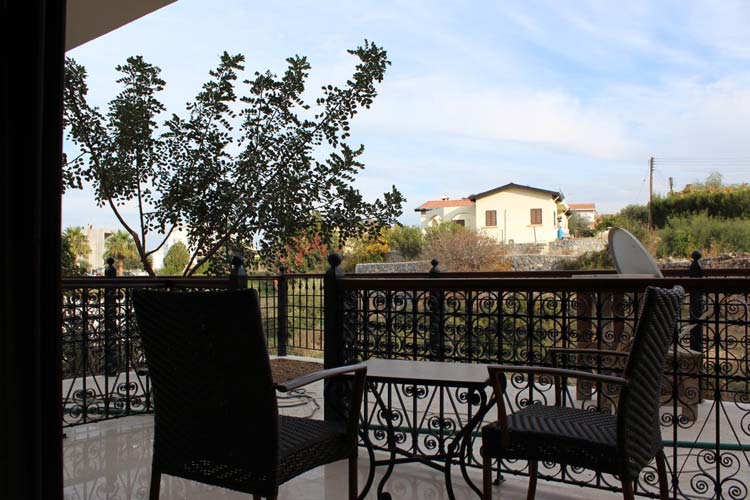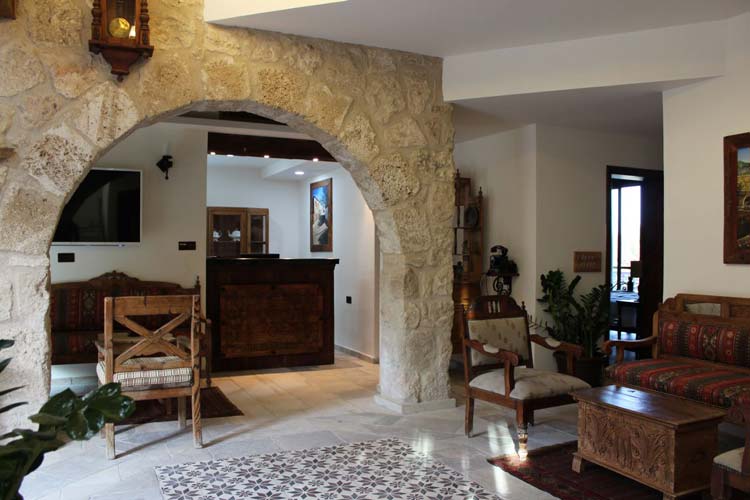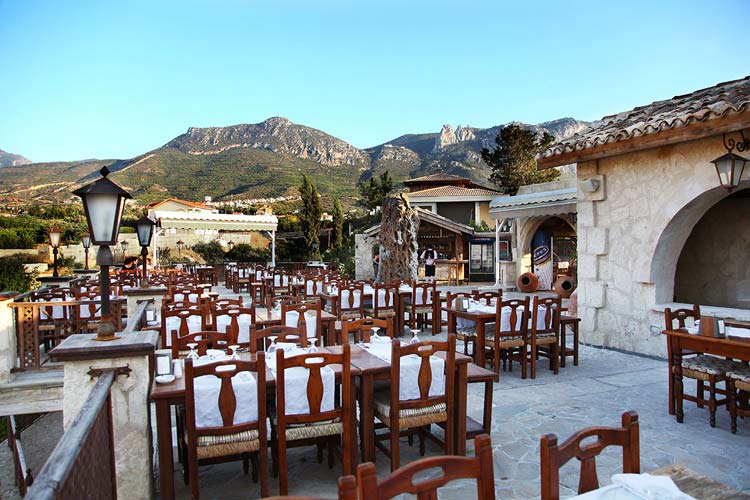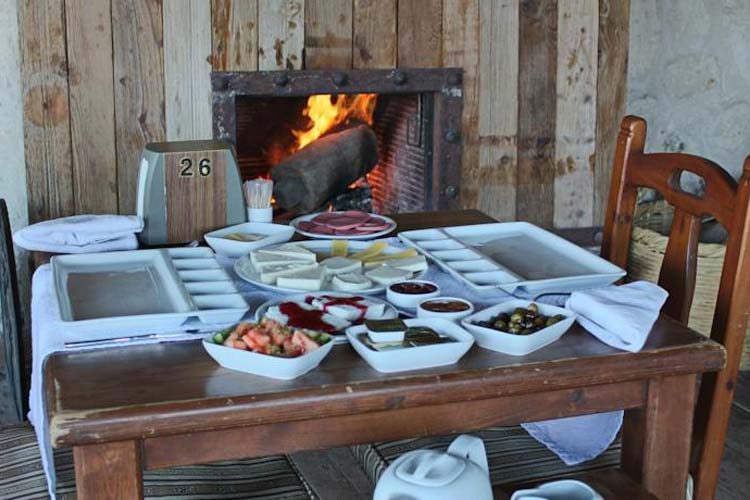 Holiday to Kemerli Konak Boutique Hotel
Nestled in peaceful and tranquil surroundings of the historic Zeytinlik village, Kemerli Konak Boutique Hotel in Kyrenia, North Cyprus is a small boutique hotel completely designed with the authentic charm of traditional Cypriot architecture. An outstanding combination of exquisite design, authentic local architecture, elegant comfort and the tranquil location come together to create a memorable holiday for the guests. A warm welcome and personalized service in intimate settings awaits the guests at the Kemerli Konak - named after the historic aqueduct located right next to it.
Rooms at Kemerli Konak Boutique Hotel
Guests can relax in stylishly appointed luxury bedrooms, each featuring its own unique decor with local originating antique pieces of furniture. Guests can feel the genuine authentic atmosphere of a Cypriot house in each one of completely individual luxury rooms. Each guest room has unique name and colour which add a special touch.
In room amenities include:
Central heating and cooling
Hair dryer
Shower/bath
Satellite TV
Telephone
Internet connection
All rooms at Kemerli Konak Boutique Hotel have either a sea or mountain view
Hotel Facilities
24 hour room service
Dry cleaning service
Parking
Free Wireless Internet
Wake up service
Card entry system
Elevator
Traditional Cypriot breakfast
Shuttle service to Kyrenia town centre
Housekeeping
Restaurant & Bar
Archway Restaurant, which is located right next to the hotel, offers an excellent example of the unique cuisine of Cyprus. The hotel offers complimentary traditional Cypriot breakfast to its guests in the Archway Restaurant.
Location
Kemerli Konak is located in the historic village of Zeytinlik, next to the Archway Restaurant, 2 km away from Kyrenia town centre. The former name of the Zeytinlik village was Templos, believed to be named by the Knights Templar in the Middle Ages. This peaceful location is perfect for a relaxing holiday in North Cyprus.