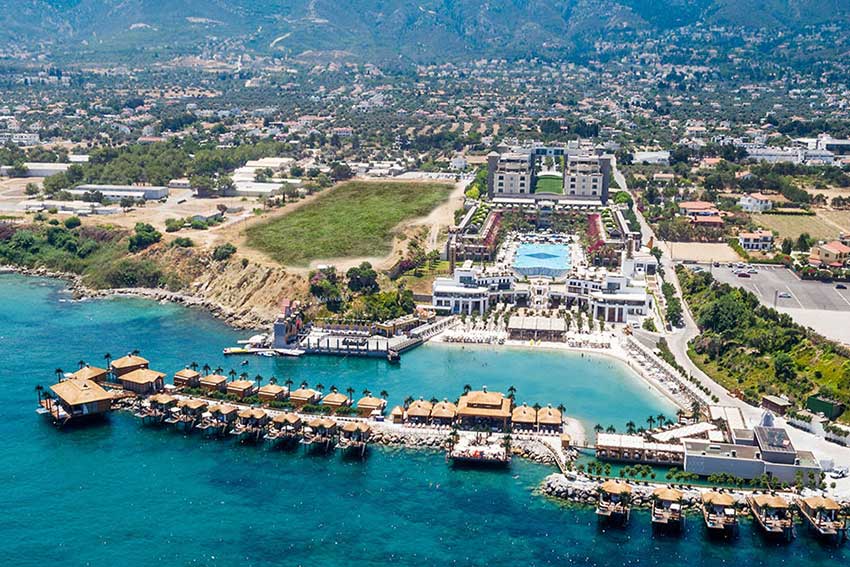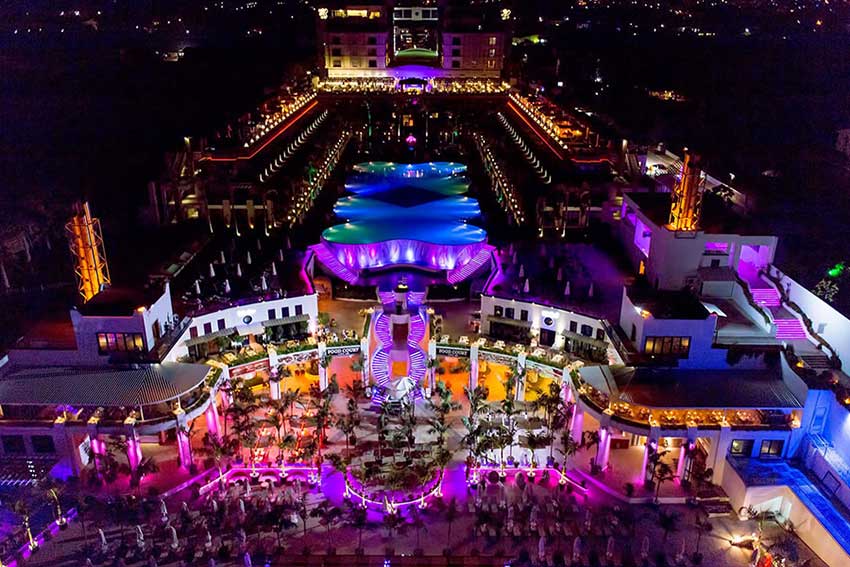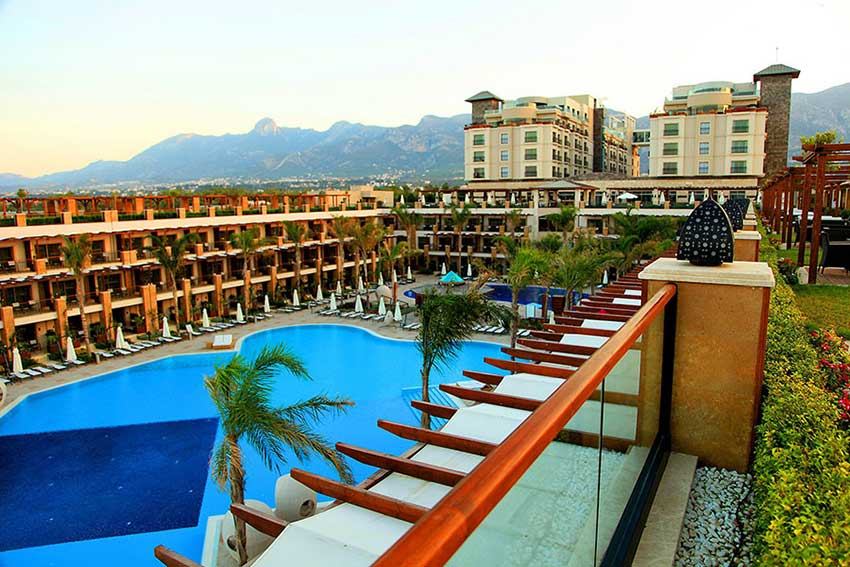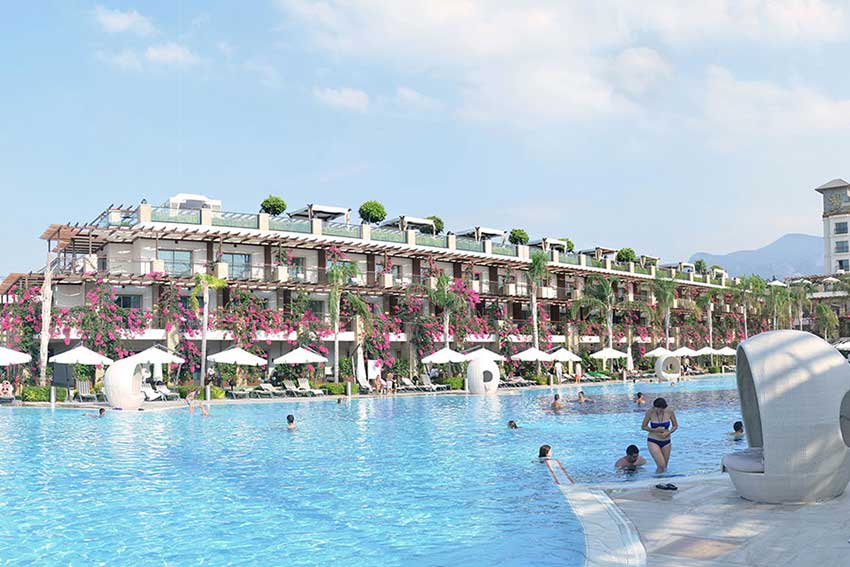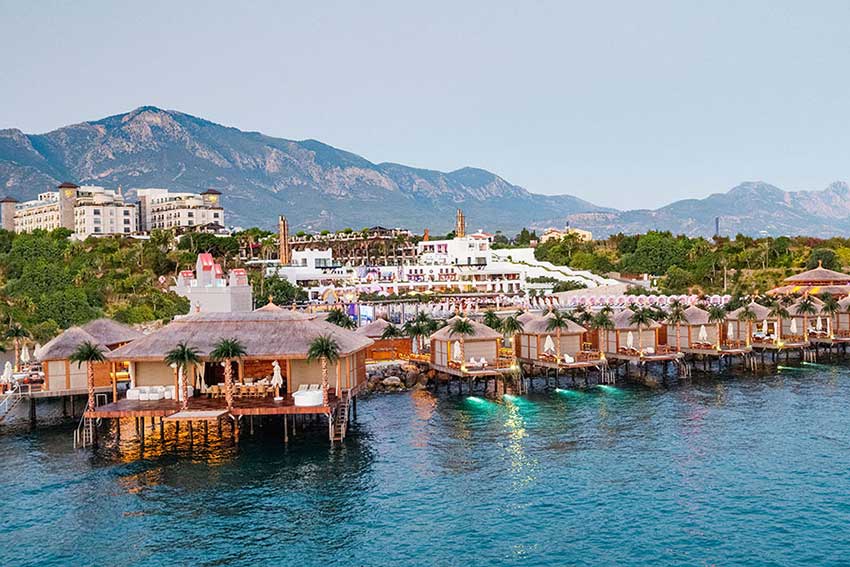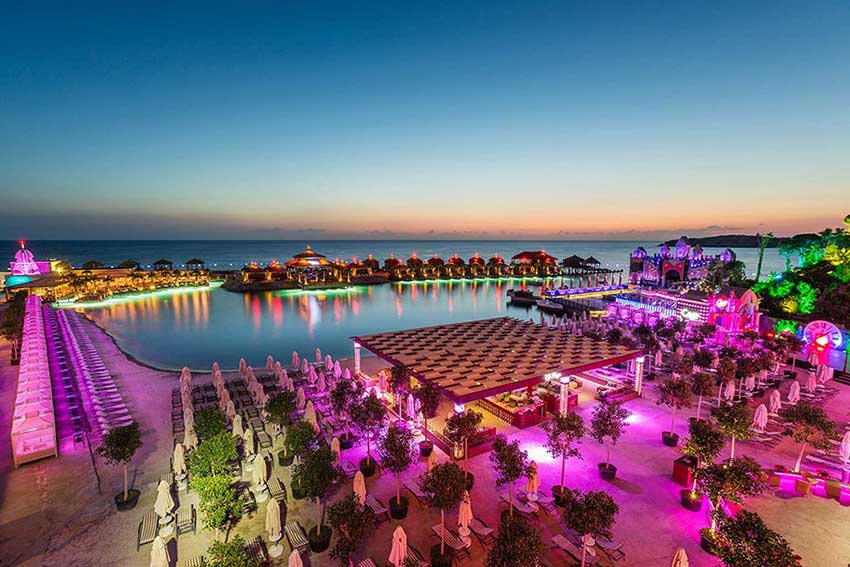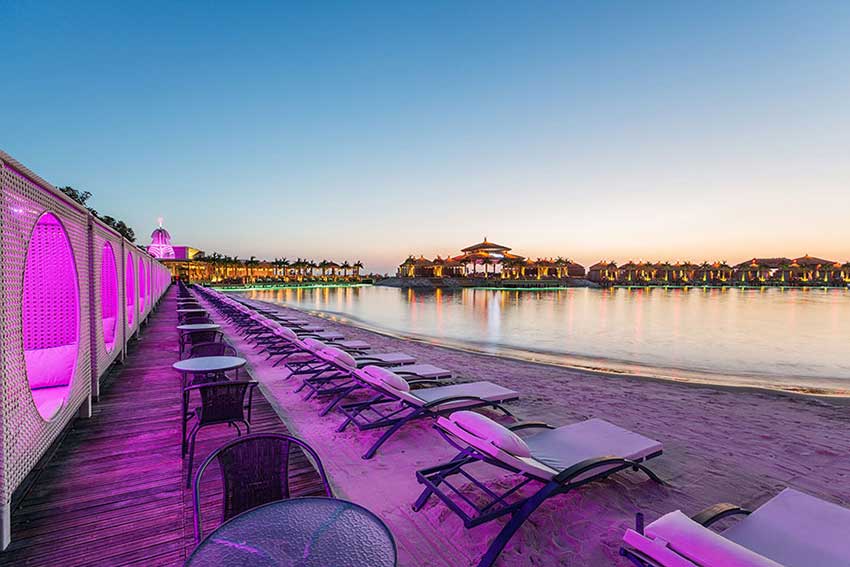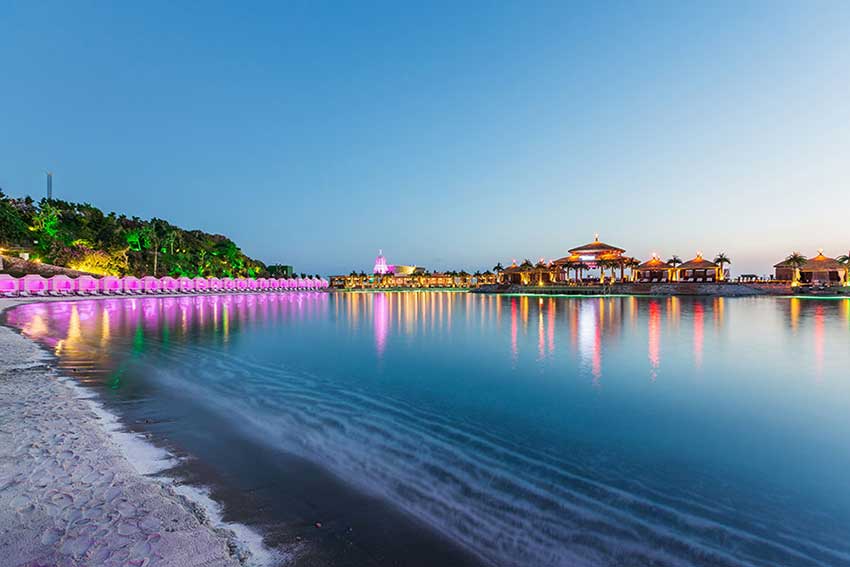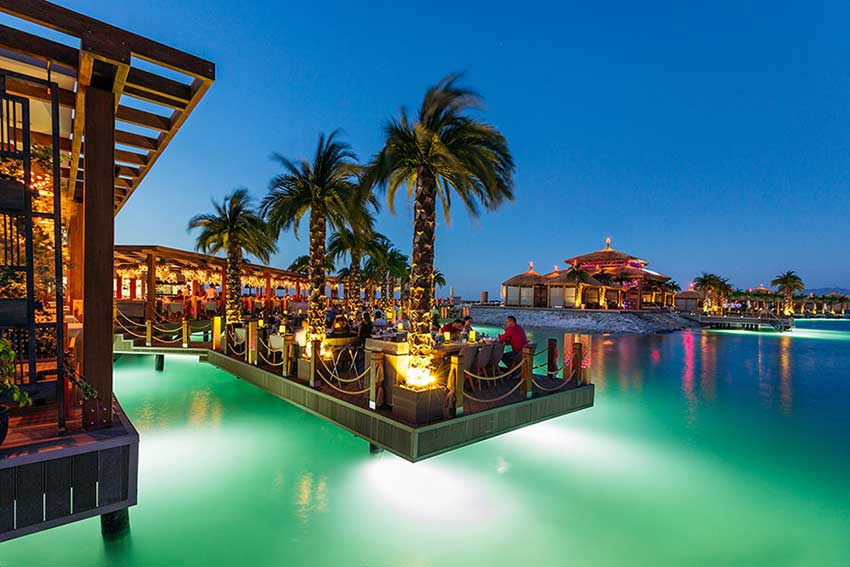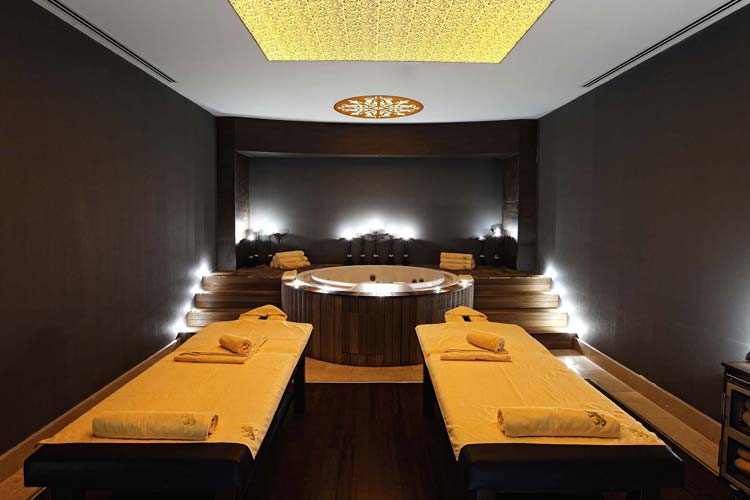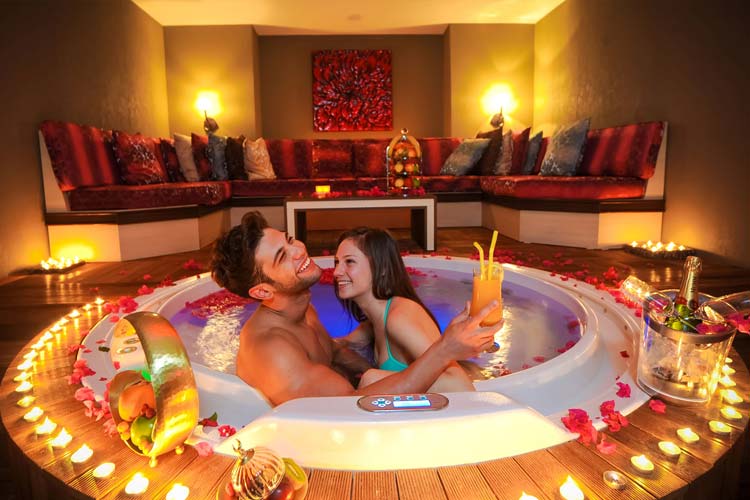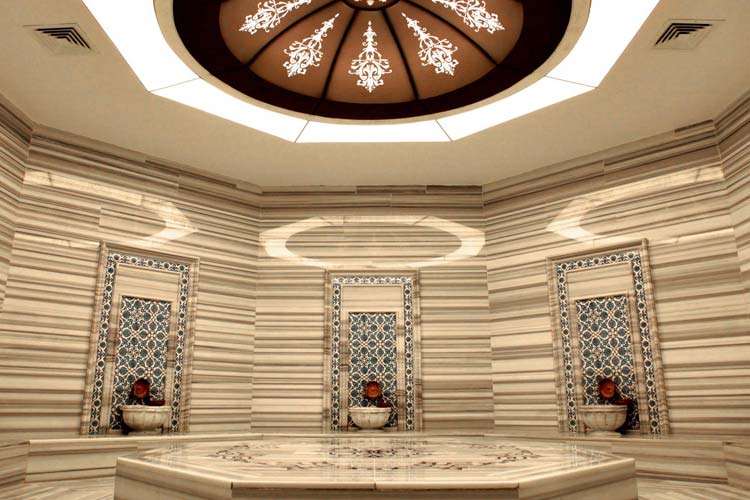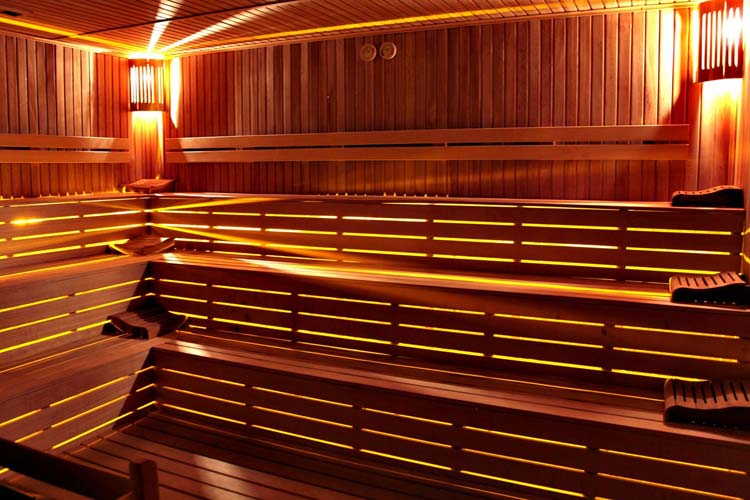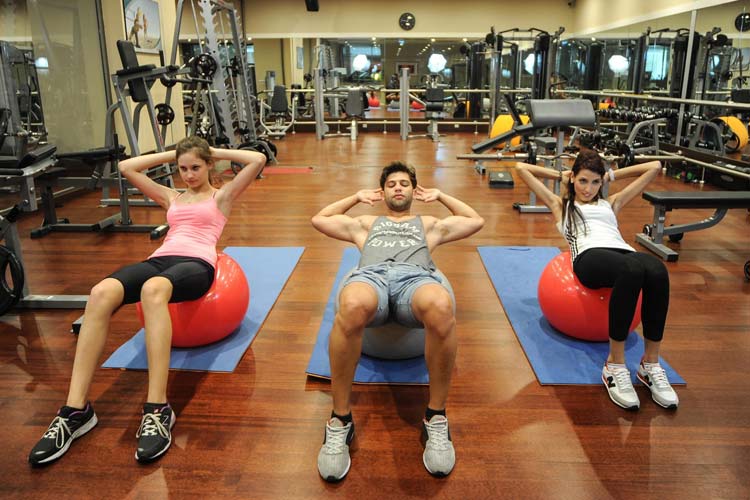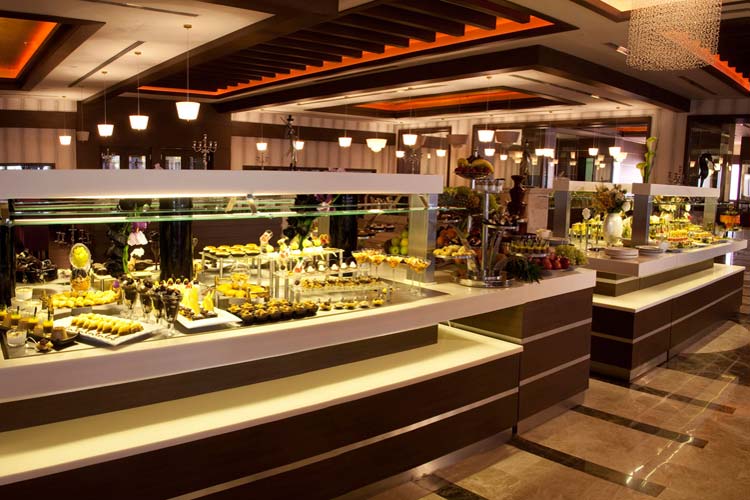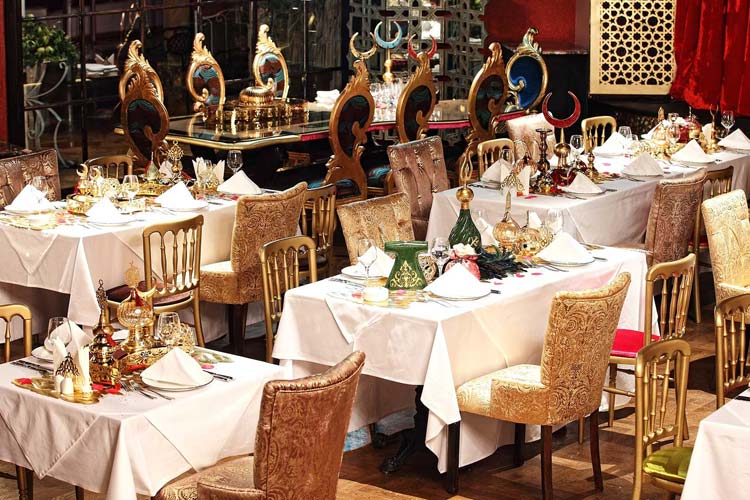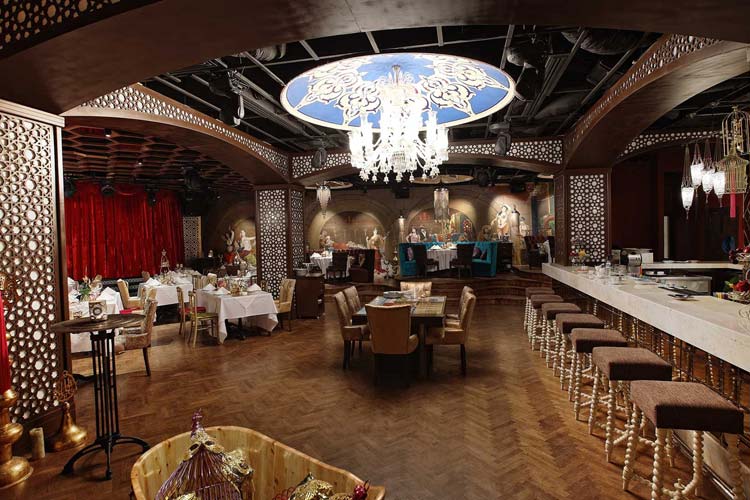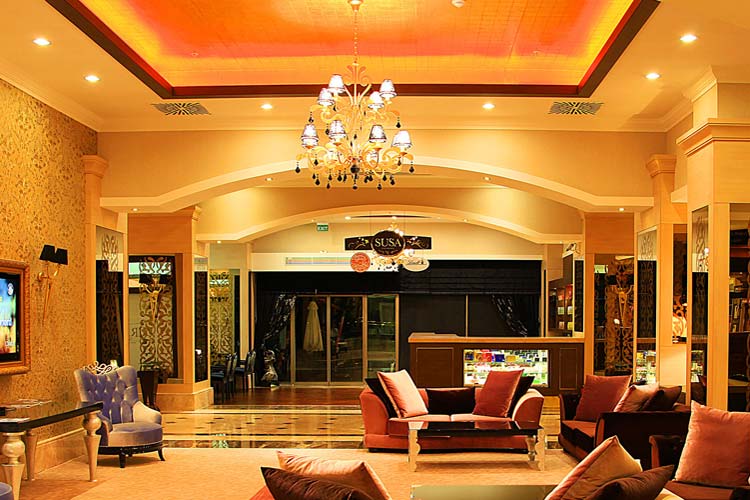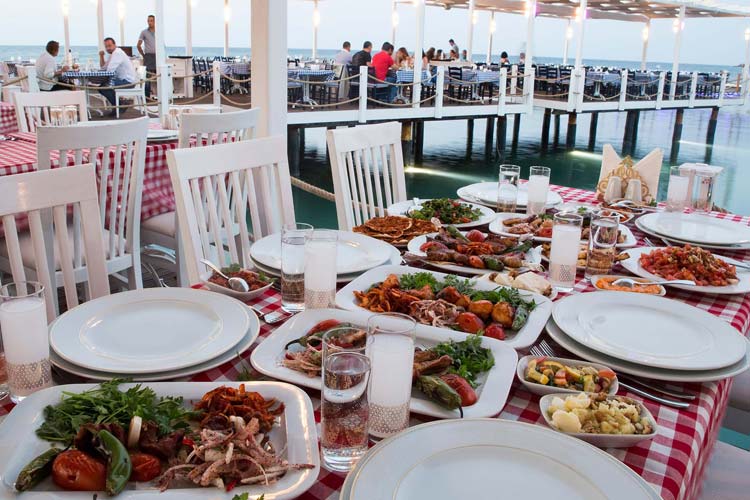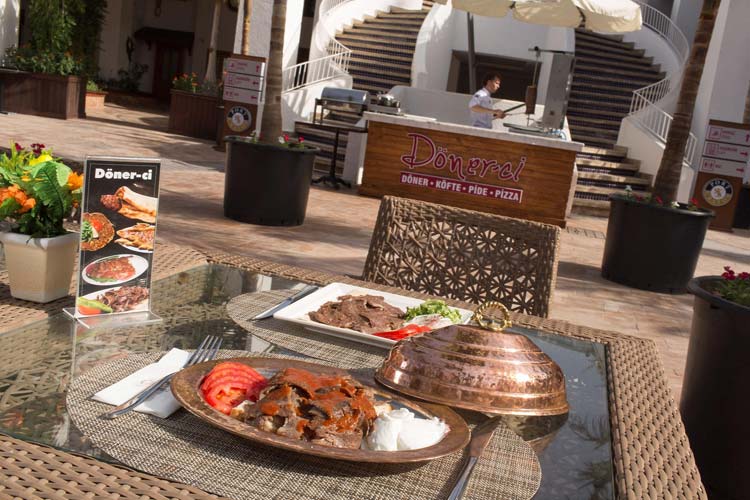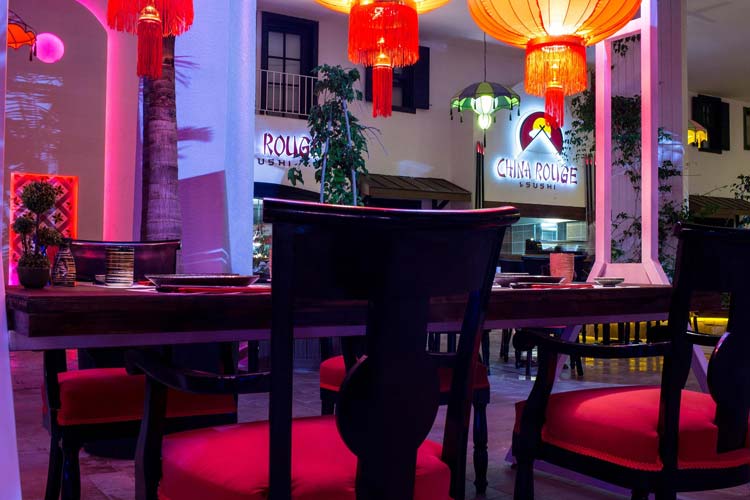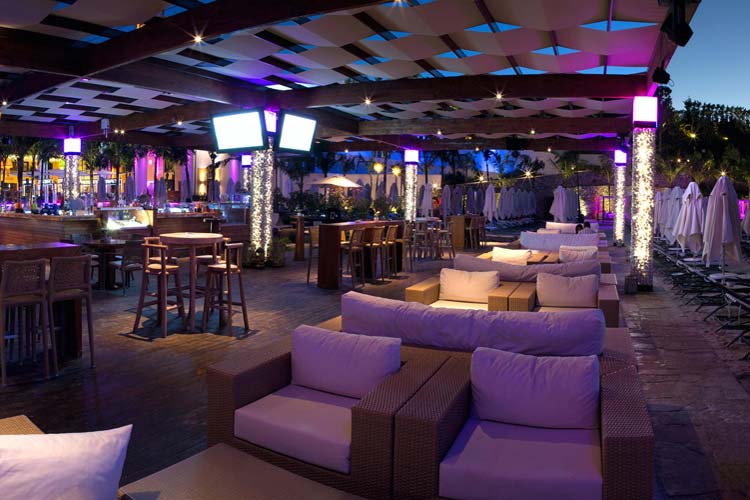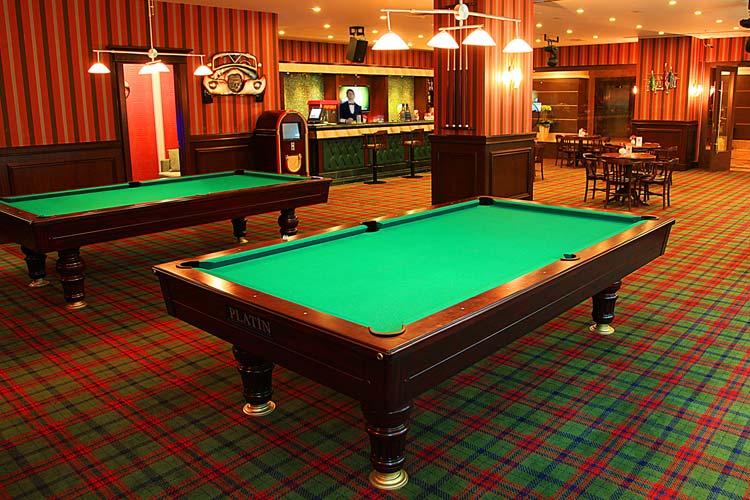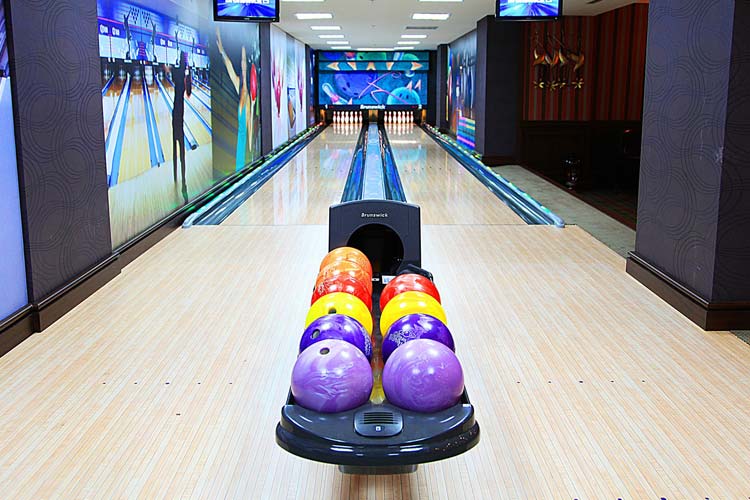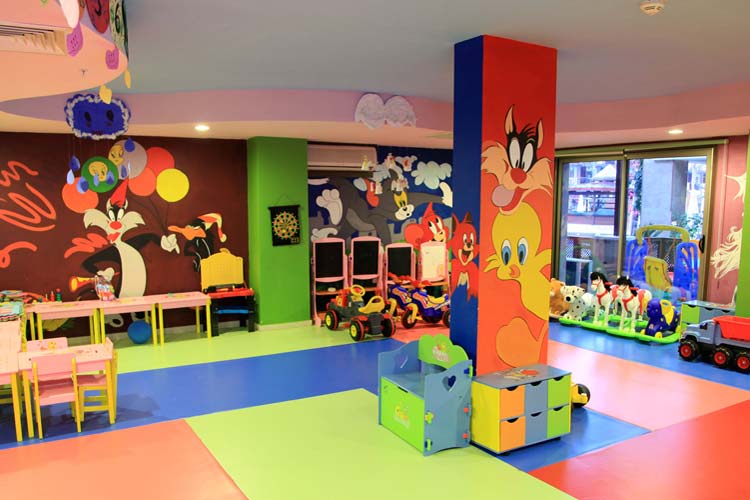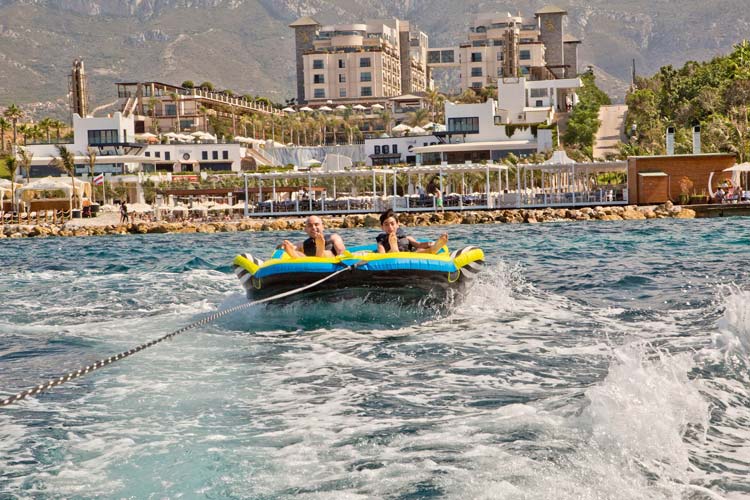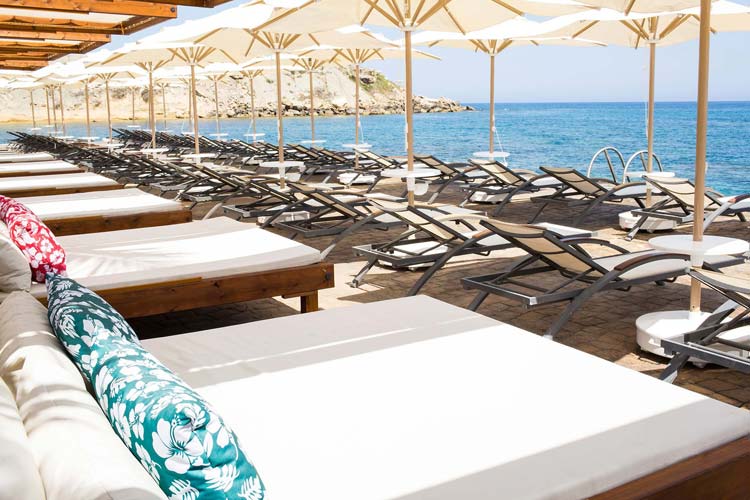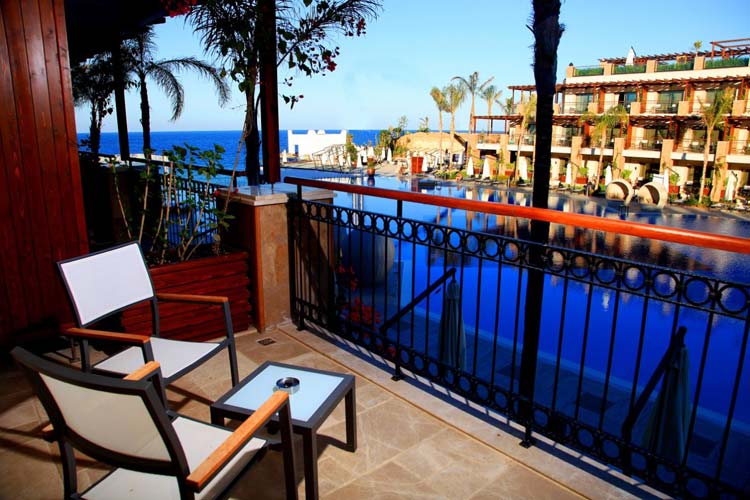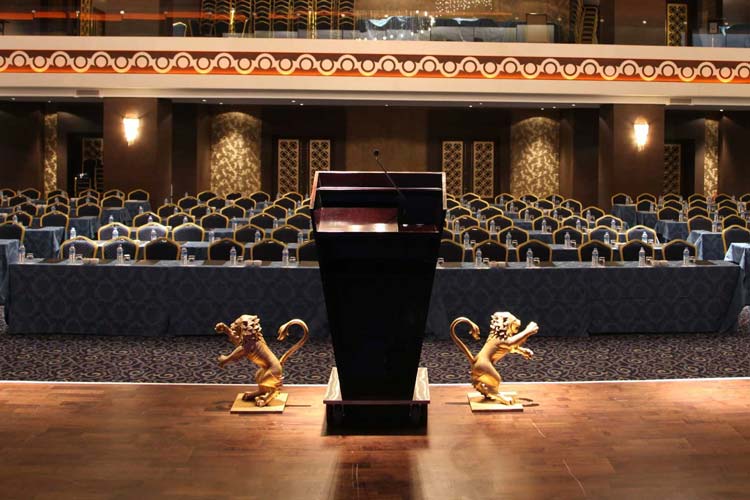 Holiday to Cratos Premium Hotel
Elegant and sophisticated with a tranquil atmosphere, Cratos Premium Hotel in Kyrenia, North Cyprus is a thoroughly modern hotel, designed for the 21st Century dominating the coastline with views over the Mediterranean and the surrounding villages and the Five-Finger Mountain range. This 5 star luxury contemporary hotel offers heavenly retreat with the right balance of relaxation and quality entertainment; and matched highly attentive service and incredible attention to detail. Providing the ultimate peace and tranquillity with the beautiful grounds and magnificent views, it has wide range of facilities and friendly service that make the guest feel privileged. With 410 luxuriously furnished hotel rooms in a variety of styles and sizes ranging from standard rooms to King Suites, including 120 standard rooms with Jacuzzis, there is something for everyone and every budget. A large outdoor pool is set within the embrace of three tiers of studio rooms, each having a pool view and either its own veranda or small garden. The hotel spa facilities are beautifully designed and appointed creating a restful and calming atmosphere. It has its own harbour that provides moorings for visiting yachts and small cruise boats. The hotel is located directly on the beach and within easy reach of area attractions such as Kyrenia harbour, castle and local shops.
Cyprus Holiday Advisor has exclusive prices for hotel only bookings or package holidays to Cratos Hotel - Use our booking facility to book this hotel.
Cratos Premium Hotel Rooms
Cratos Hotel offers spaciously designed rooms with exceptional grace and comfort, all furnished to the highest standards. The accommodation consist of Standard Rooms that are contemporary carpeted; Disabled Rooms; Superior Rooms with a living room and balcony/terrace, and some with Jacuzzi; Suites with a living room, ideal for business travellers, and some with Jacuzzi; Junior Presidential Suite with Jacuzzi; Presidential Suites which offers a living room with study desk and large balcony offering a magnificent sea view, and a bathroom with Jacuzzi; King Suites which have their own private terrace and SPA, 2 bedrooms, a living room, a meeting room and a balcony with sea views.
In room amenities include central air conditioning, 32 HD Plasma TV with over 60 channels, mini-bar, make up mirror, hair dryer, safe box, wireless internet, bath amenities, bath robes, as well as non smoking, laundry service and room service. All the rooms offer a sea view, pool view or mountain view.
Facilities & Activities
Swimming Pools: Outdoor Swimming pool with an area of 1350 square meters, with mesmerizing views to the Mediterranean, Children Swimming Pool and Indoor Swimming Pool which is heated during the winter.
Chargeable Facilities:
Dry cleaning & Laundry Service
Doctor on call,
Massage
Bowling, play station, billiards
VIP spa room
Baby sitting
Limousine services
Casino
Non chargeable Facilities:
Deck chair
Beach towel
Fitness room
Turkish bath, sauna, steam room
Valet parking
Shoe shine machine
Baby cot
Wireless internet
Cratos Hotel for Families
Cratoys is the mini club providing professional services for children aged between 0-12 years, accompanied by professional baby sitters and pedagogues. It is open from 09:00 to 18:00.
Restaurants & Bars
The Eden Main Restaurant, Susa Patisserie, Segafredo Café, The North Shield Pub, Egzotica Bar, Port Cratos are some of the restaurants and bars at Cratos where you can enjoy delicious cuisines of the world from Turkish to French, as well as alcohol-enhanced summer cocktails and vitamin bars.
Entertainment
The hotel's entertainment is popular not only between the hotel guests but also between the locals. There are spectacular stage shows, live music in various concepts and many more. If you are lucky you might join one of the concerts by word famous singers. Port Cratos is the place to be for outdoor disco club during summer, as well as indoor disco clubs during winter.
Cratos Premium Spa
Cratos Premium Spa brings you everything from fitness to spa treatments with a touch of Far Eastern and classic Spa facilities by experienced massage therapists. You can indulge in a Turkish bath, a sauna and various body treatments such as anti-cellulite applications, anti-aging and detox. Other Spa facilities include steam room, Jacuzzi, fitness centre, relaxation rooms, aerobics, stretching, yoga, step, pilates, vitamin bar and more.
Board types available at this hotel
Open buffet breakfast, lunch and dinner are included in the prices.
All other food and beverages are charged.
Full Board Plus accommodation at the hotel starts with dinner and includes dinner with the same number of nights you are staying and ends with breakfast on the day of departure.
Service Hours:
07.00-10.00 Breakfast
08.00-20.00 Exzotica Bar (extra charge in Spa)
09.00-18.00 Pool Bar (extra charge)
09.30-24.00 Susa Patisserie (extra charge)
10.00-10.30 Late Breakfast
10.00-24.00 Segafredo Cafe and Terrace Bar (extra charge)
11.00-18.00 Pool Snack (extra charge)
12.00-24.00 Bowling Bar (extra charge)
12.30-14.30 Lunch
19.00-21.30 Dinner
Location
Cratos Premium Hotel is located in the village of Catalkoy, 5 km east of Kyrenia town centre, the tourism paradise of Northern Cyprus.