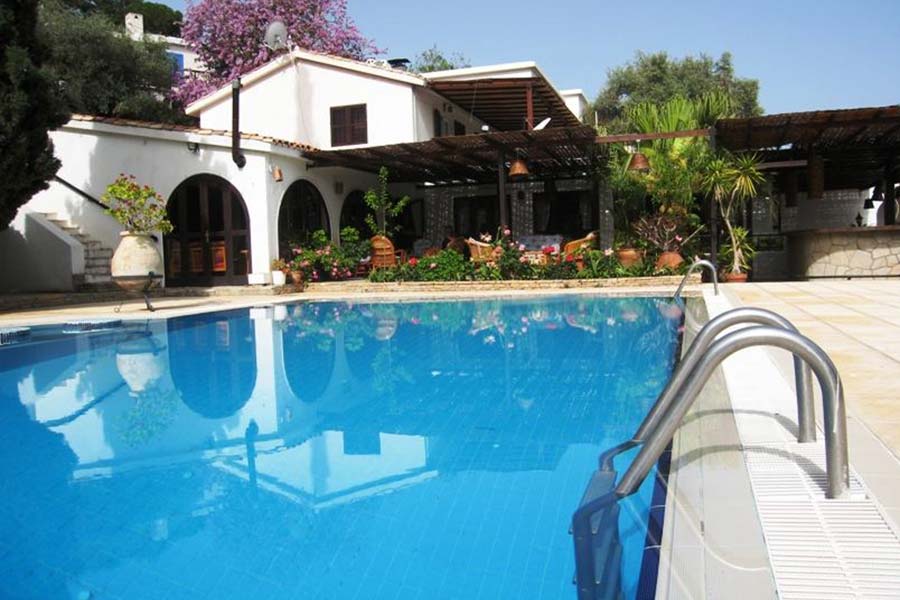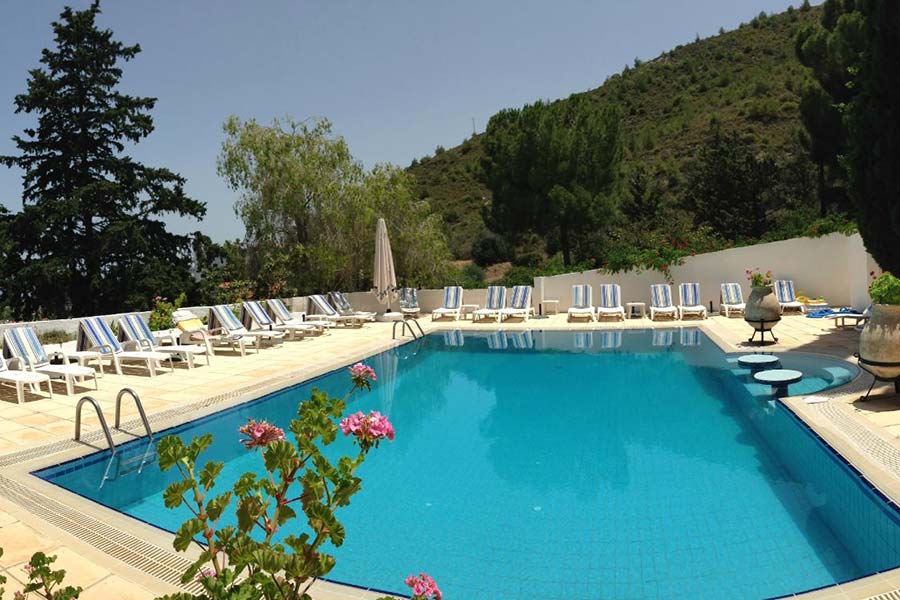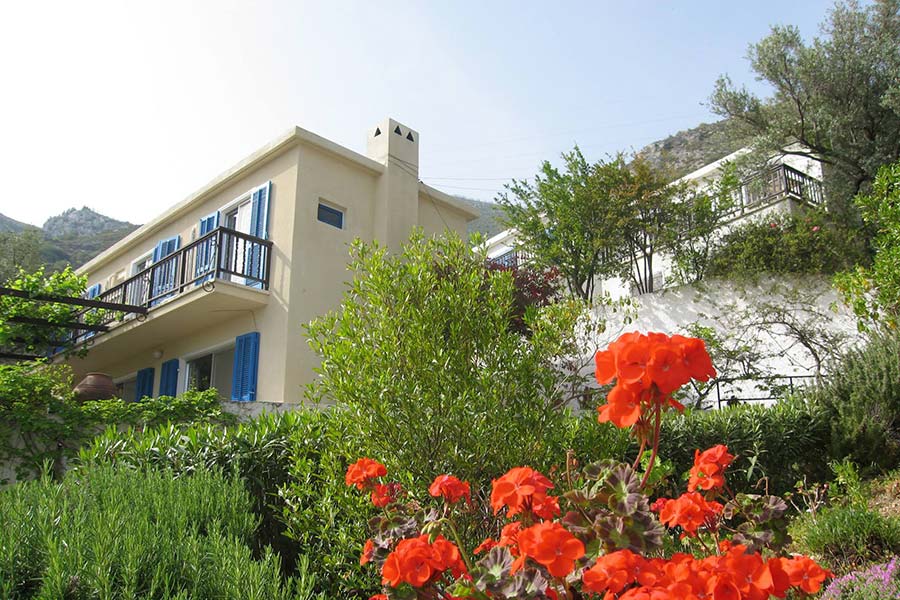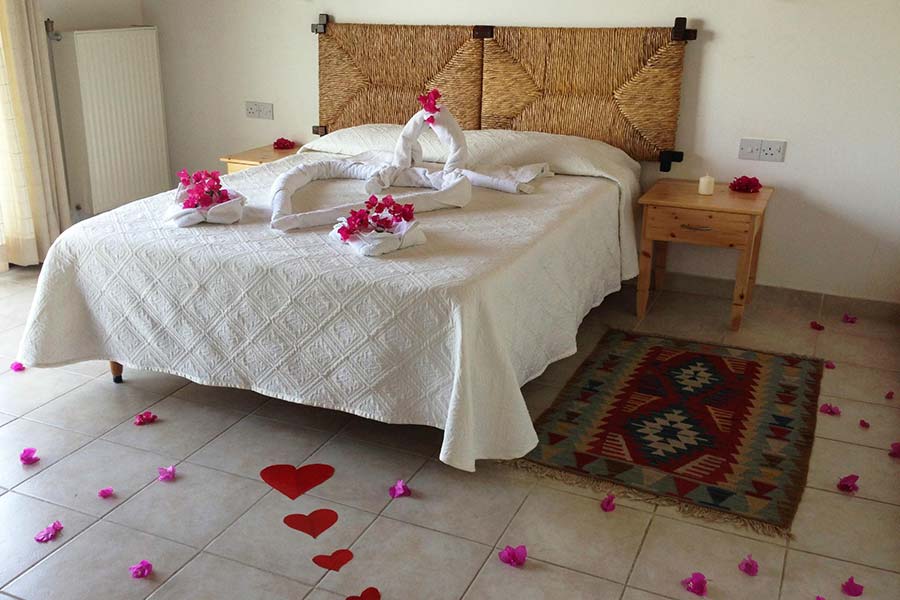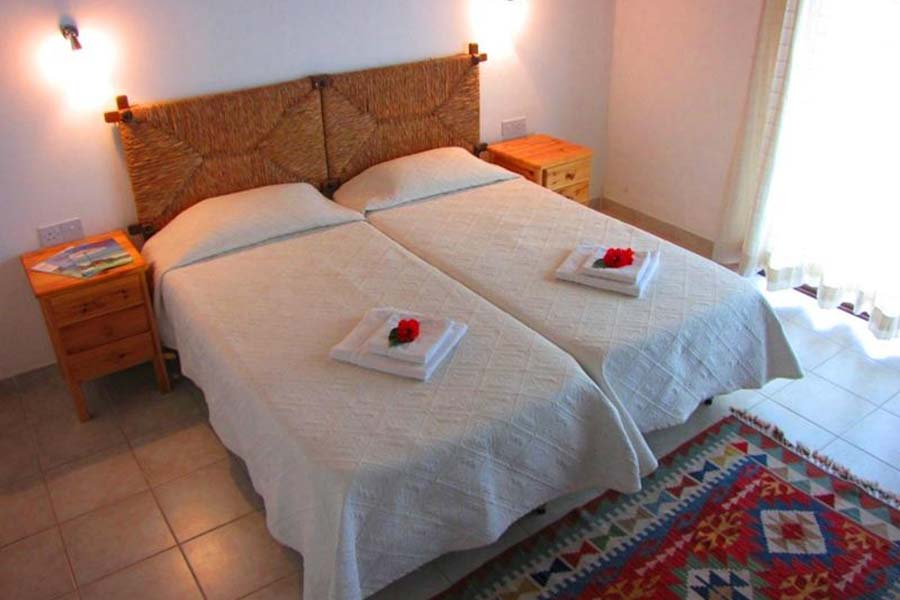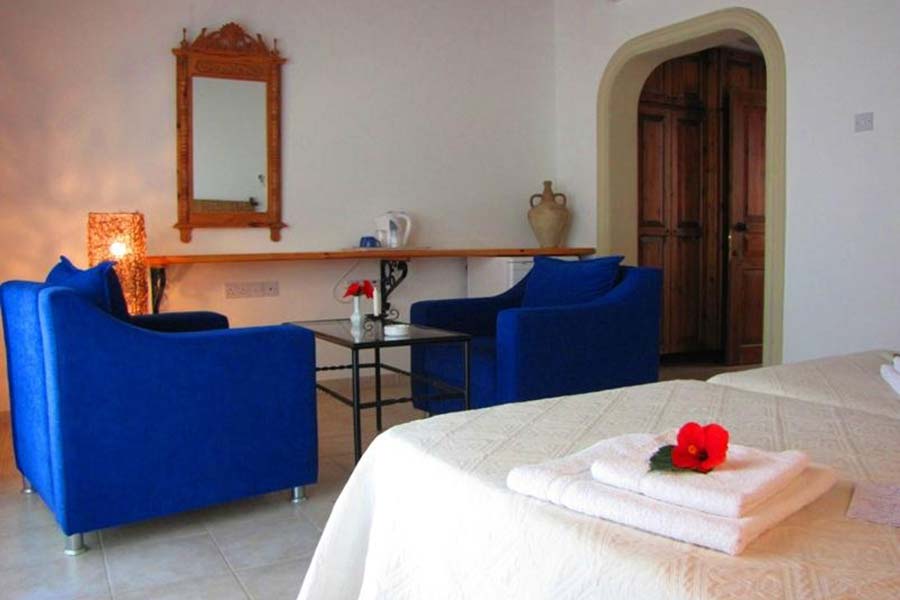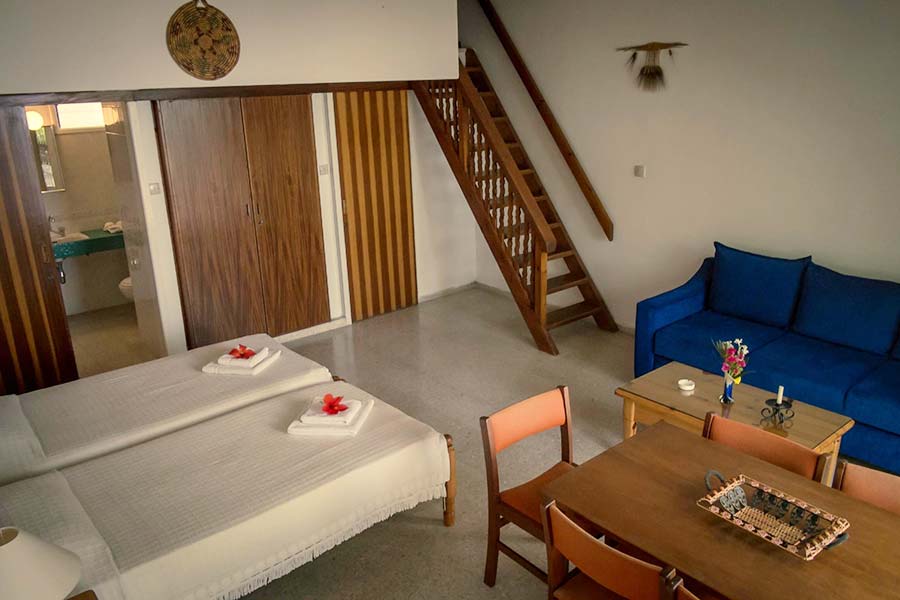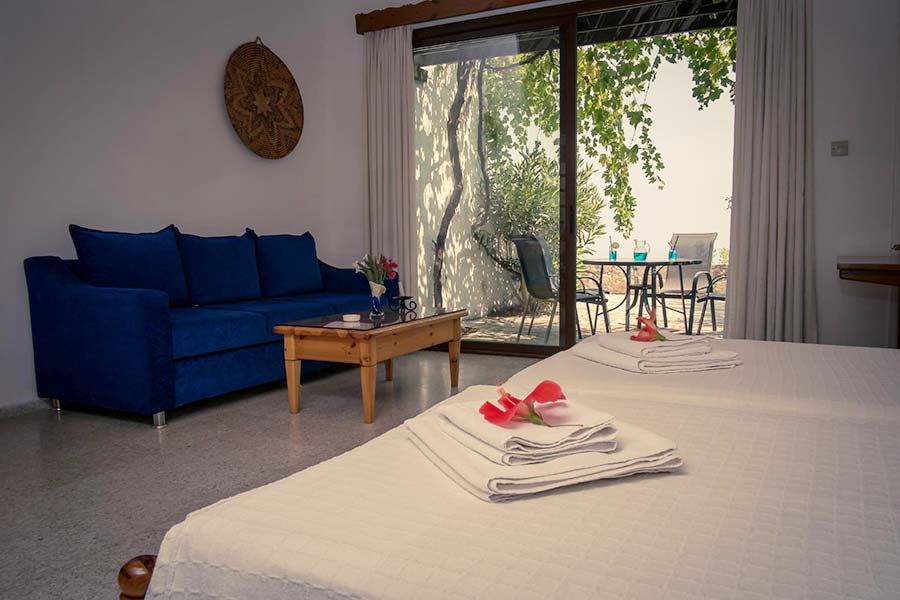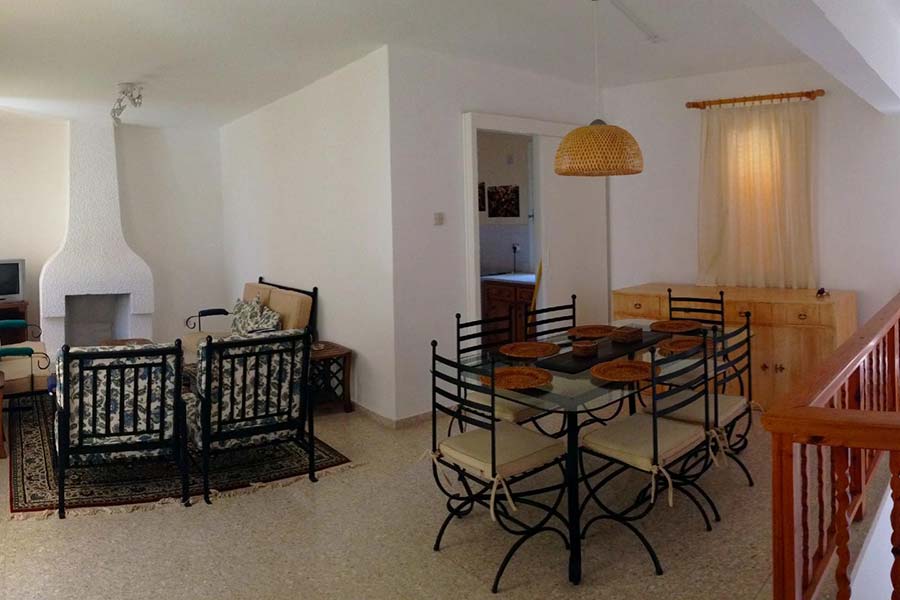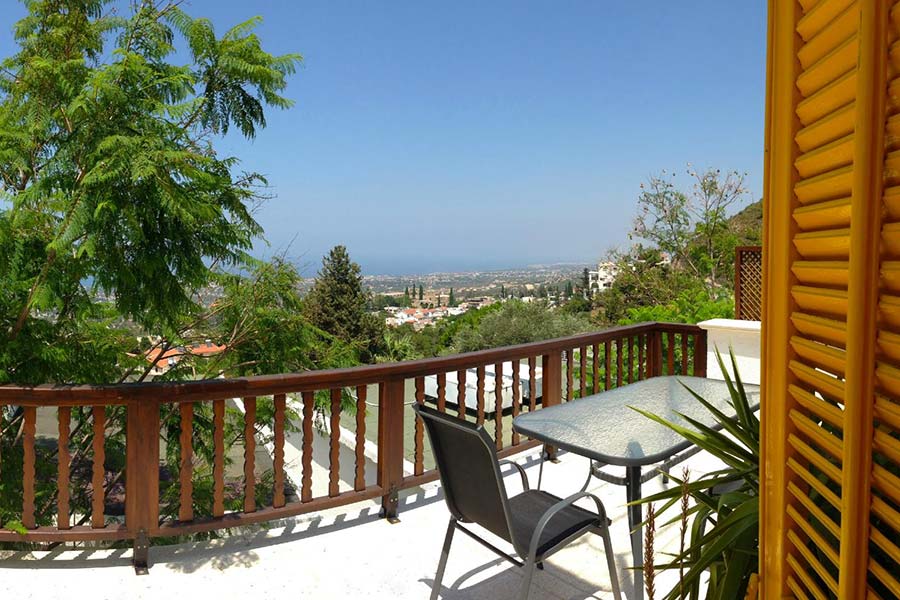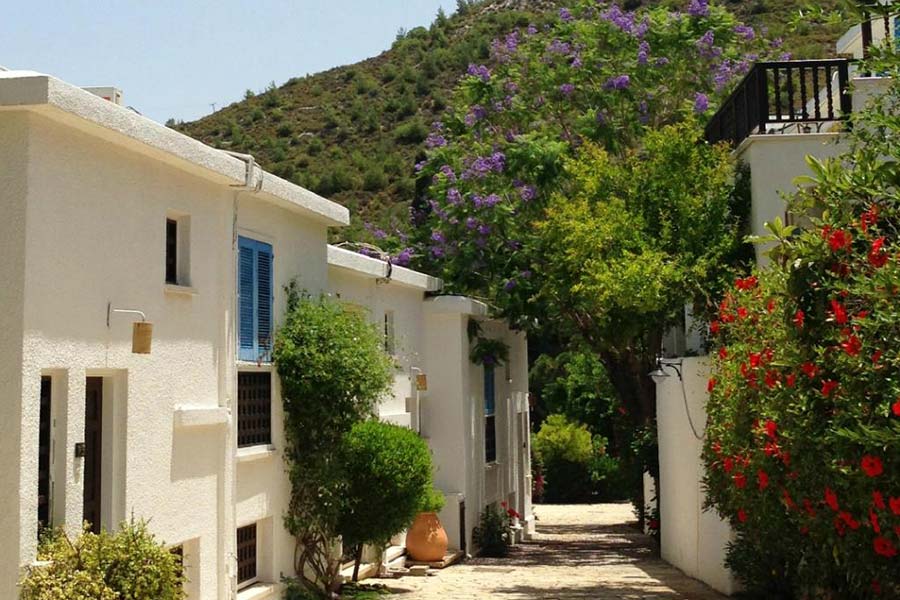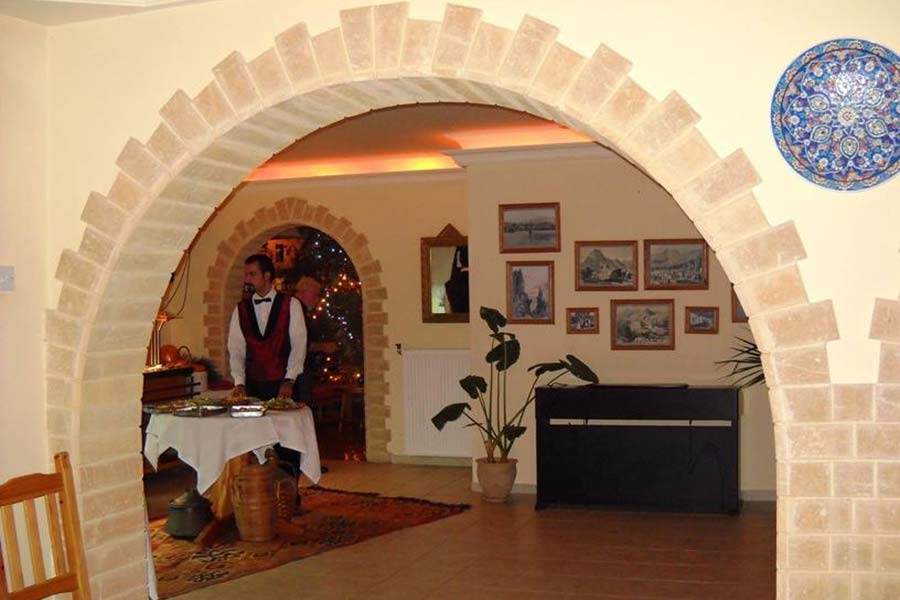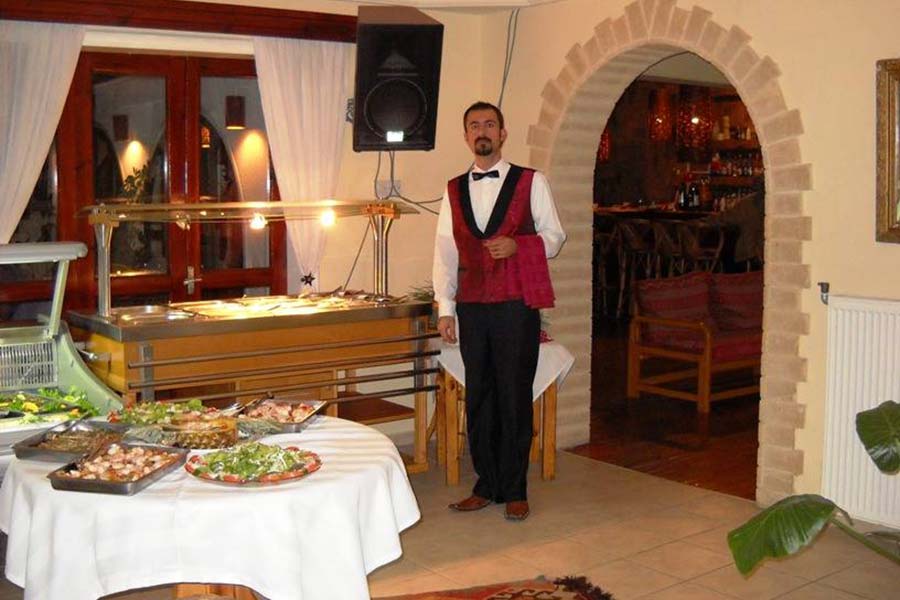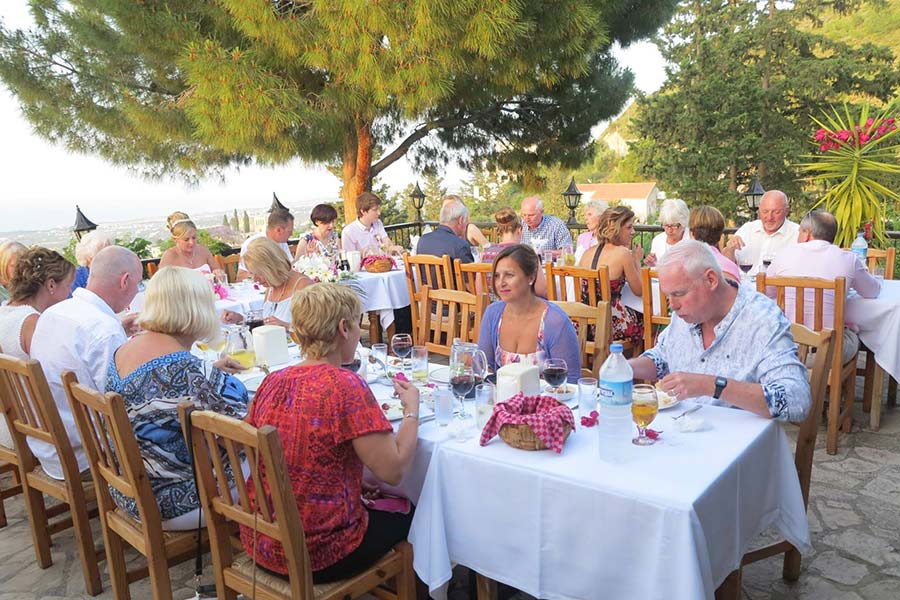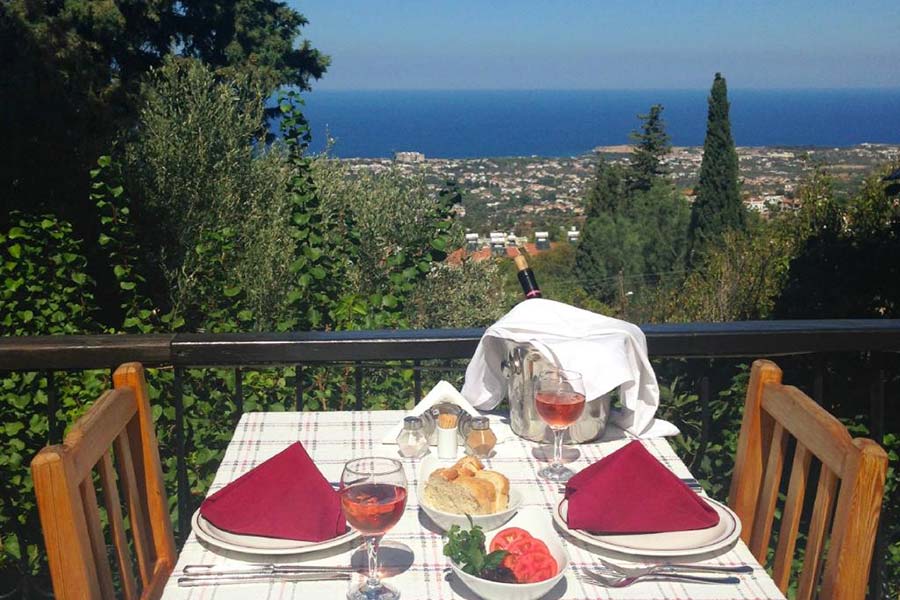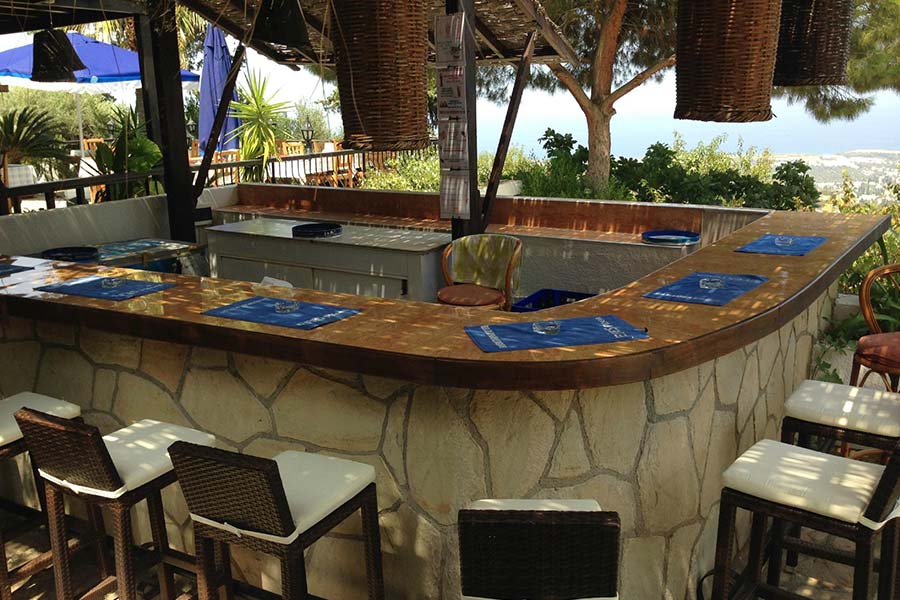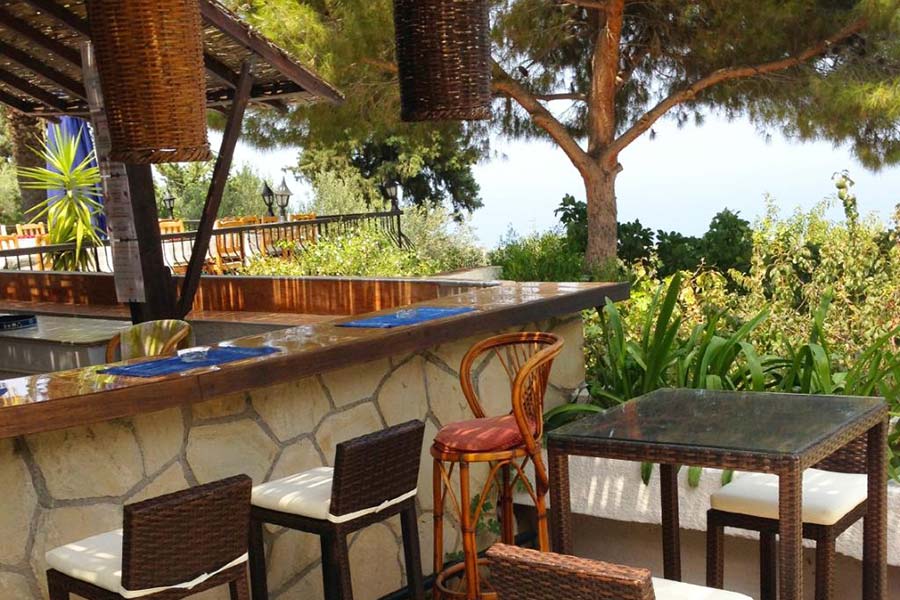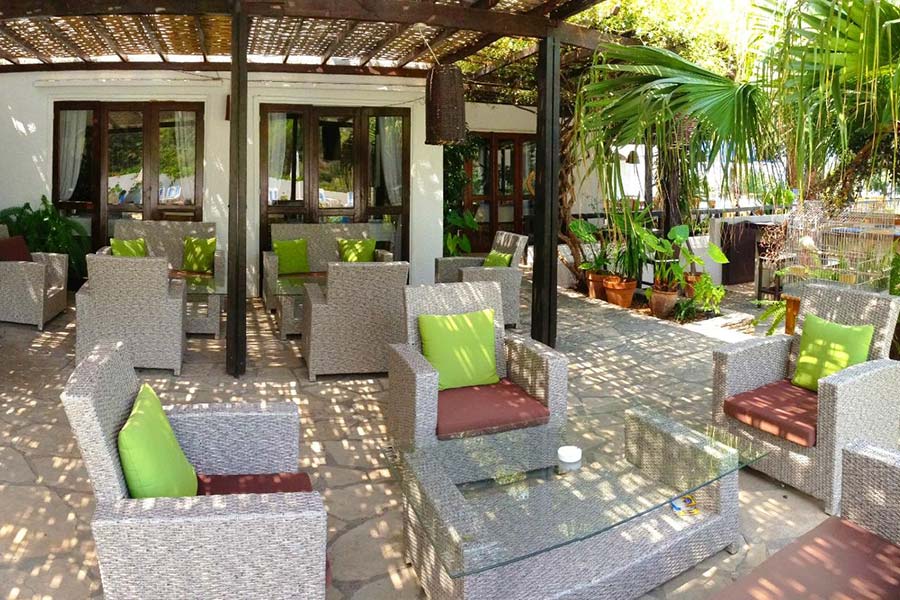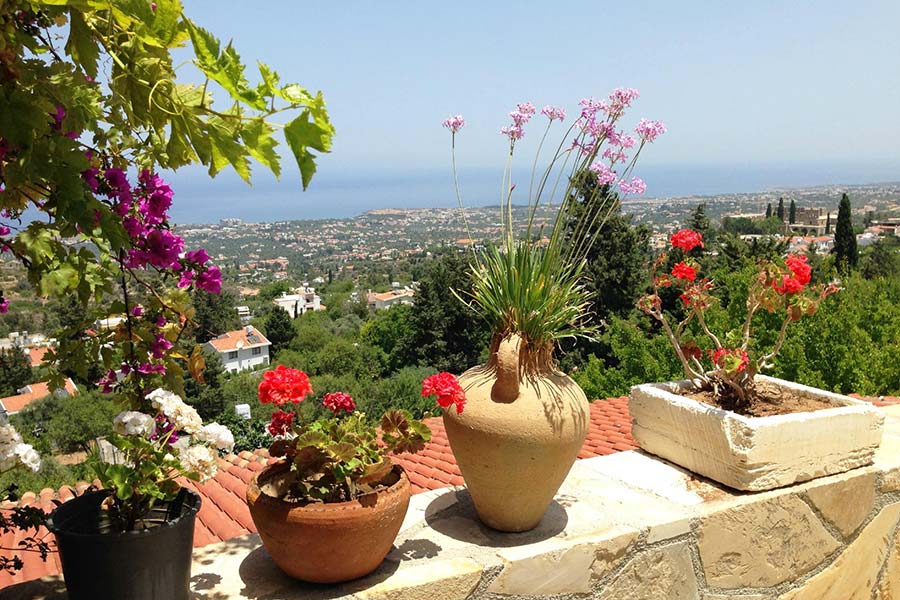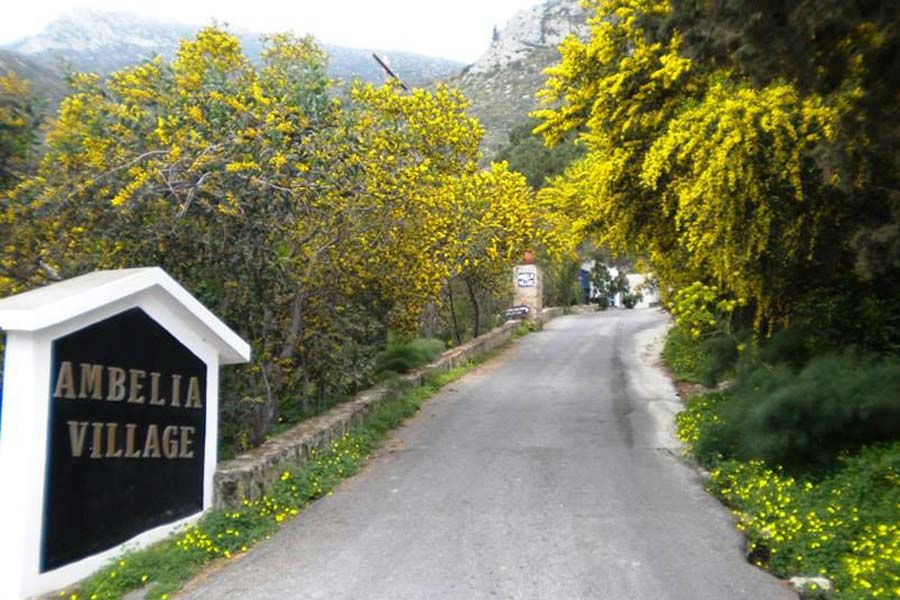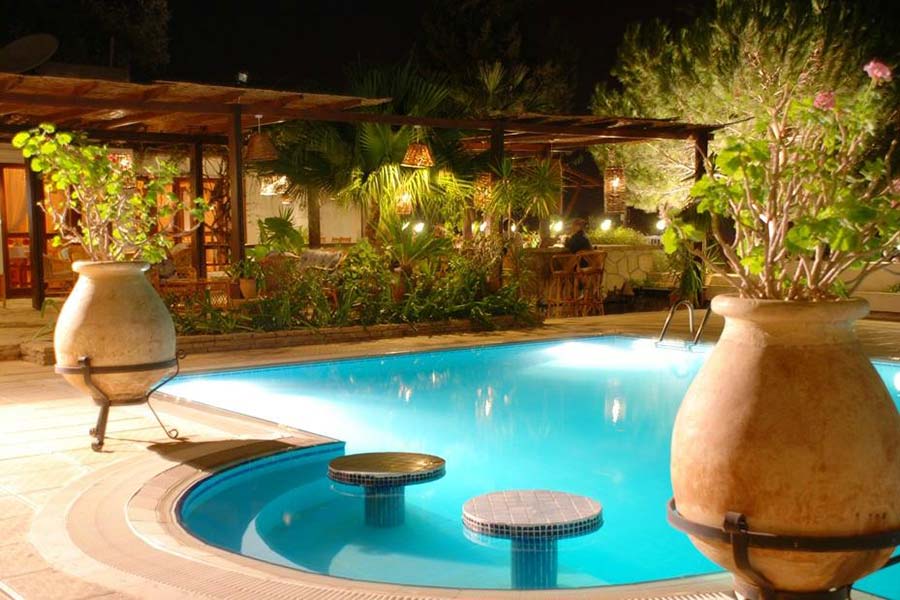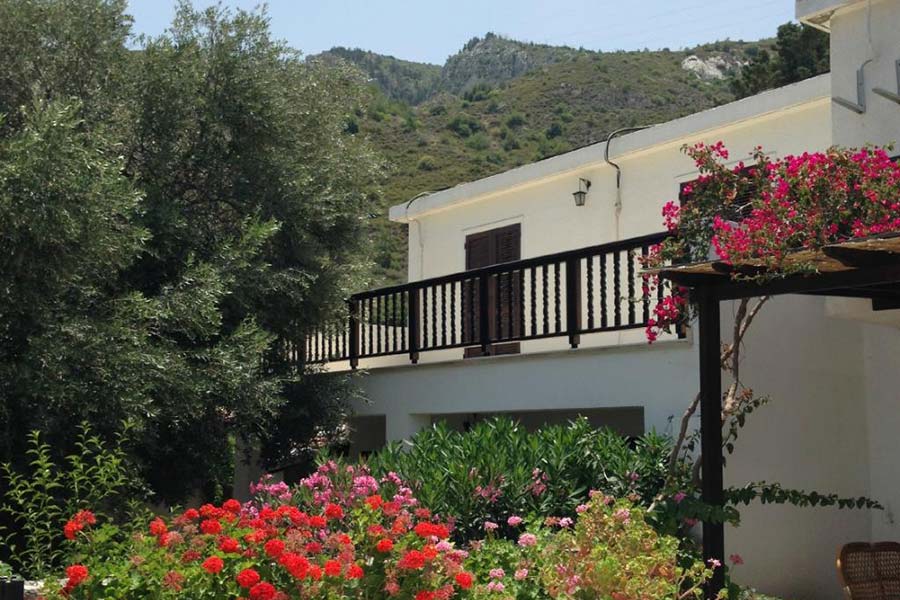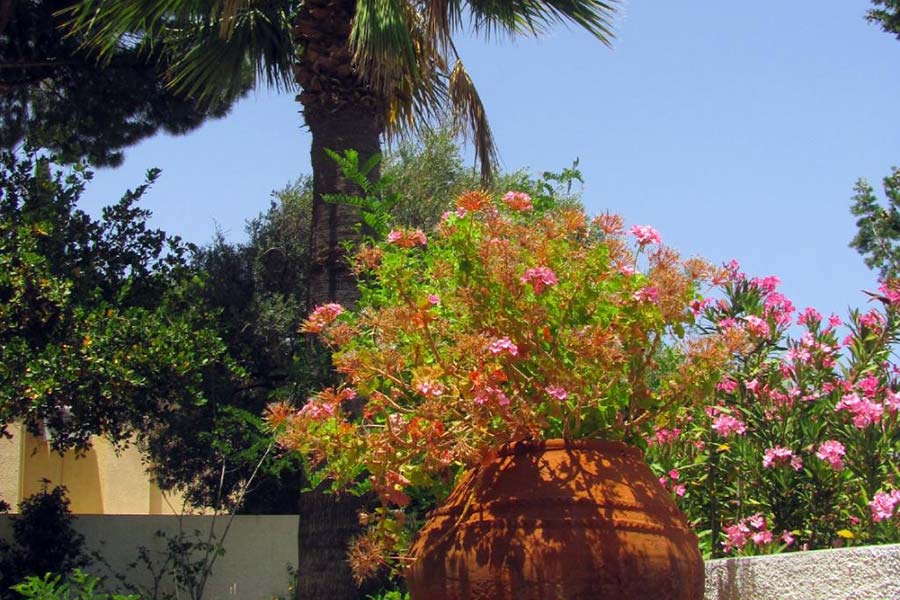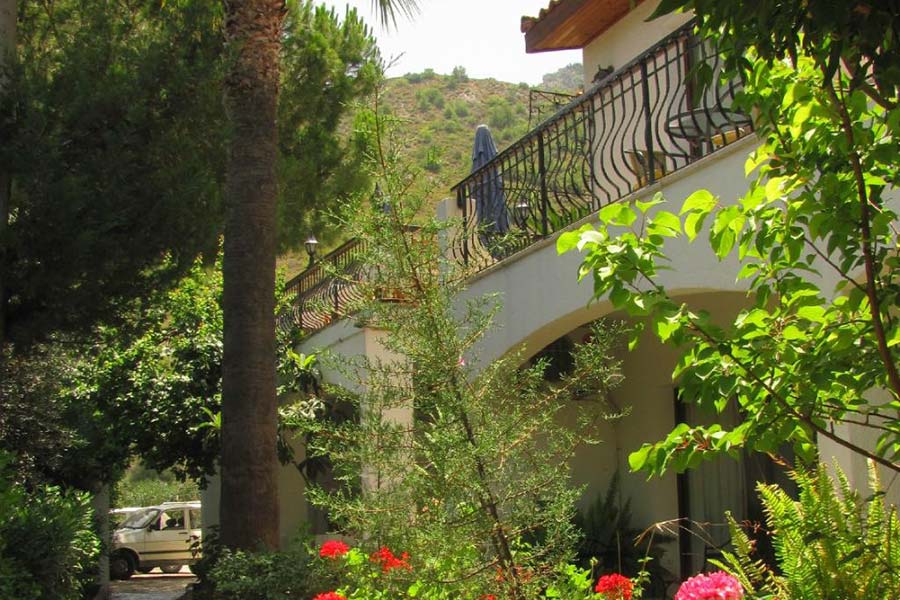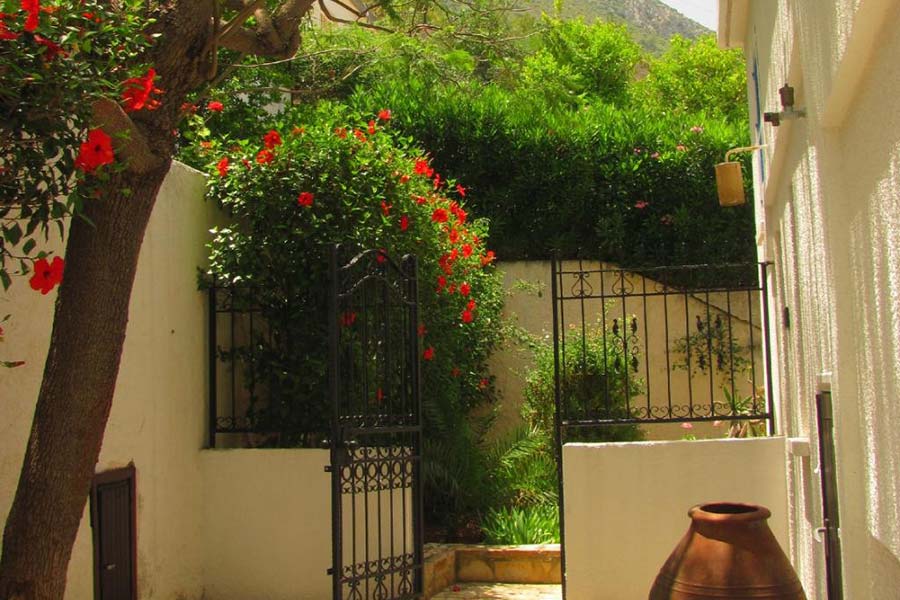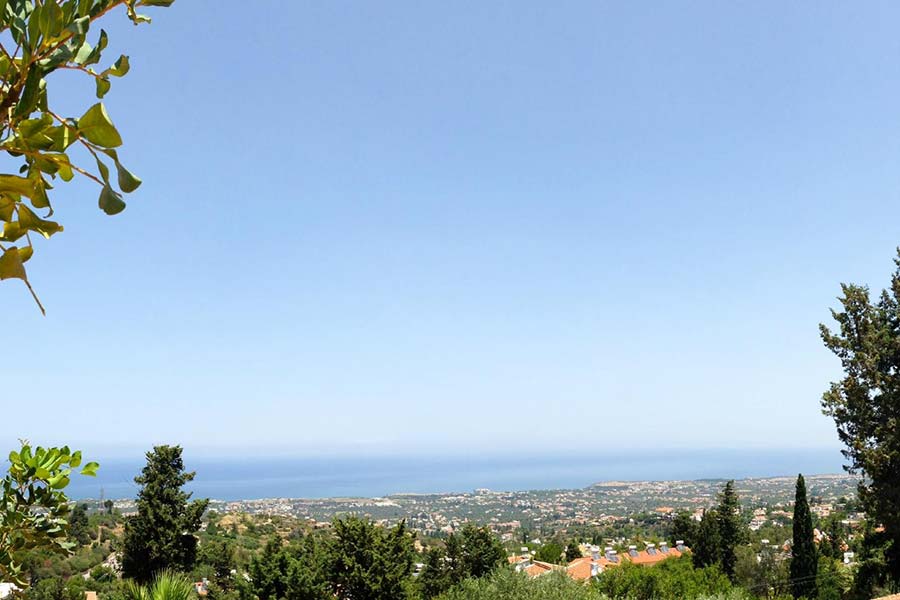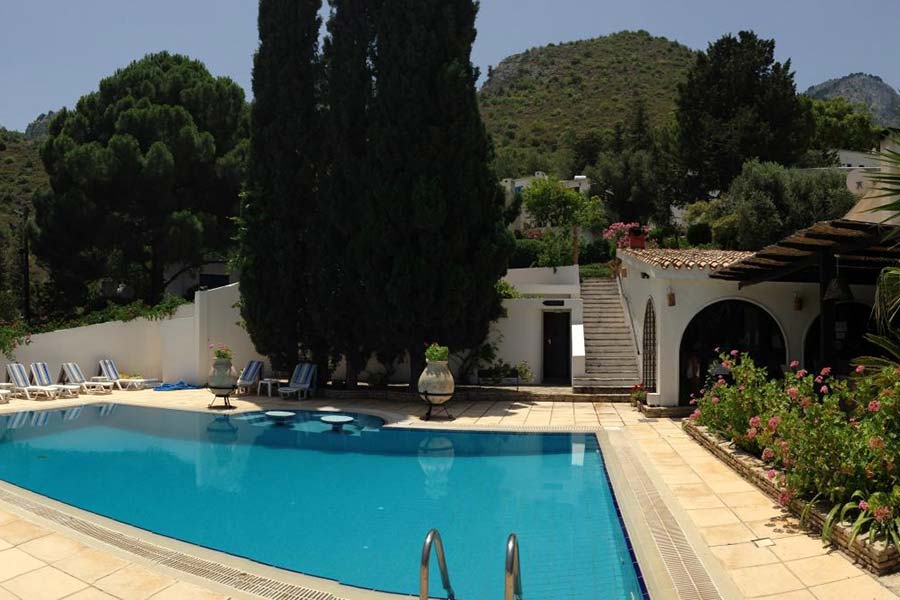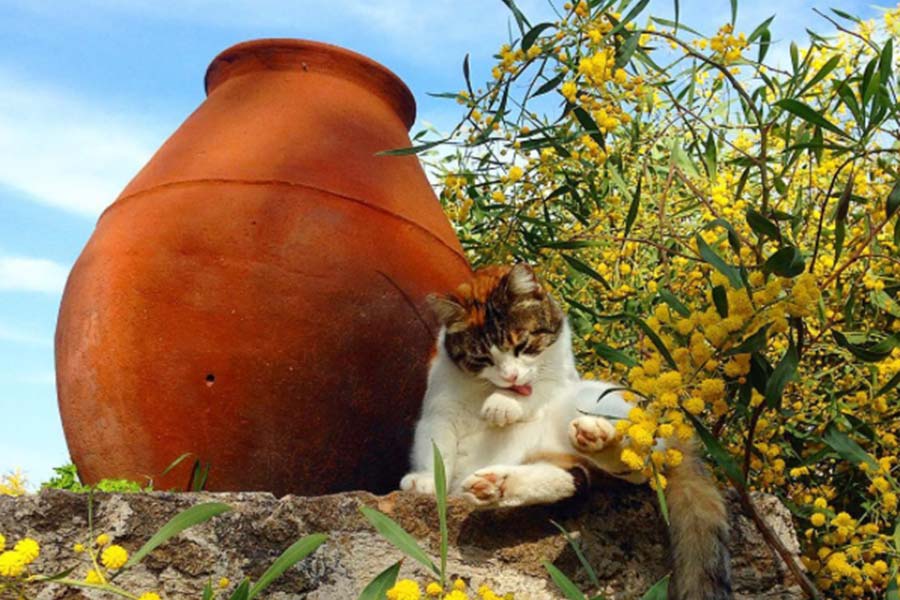 Holiday to Ambelia Village
Perched above the village of Bellapais in the foothills of Five-Finger Mountain, Ambelia Village in Kyrenia, North Cyprus is a charmingly rustic 3-star hotel with an intimate family atmosphere offering personalized service and spacious villas enjoying panoramic views of the monastery, surrounding areas and Mediterranean Sea. The magnificent pool area amidst the most dramatic grandeur creates a tranquil and peaceful retreat, with lushly landscaped garden areas and spectacular views – a perfect spot to have a refreshing swim, unwind and cool down with a drink from the bar on summer days. The hotel offers spacious villas and studio rooms as accommodation, each comfortably and traditionally decorated with local handicraft and some offer balconies. Due to the terraced layout of the village it may not be suitable for those with mobility difficulties.
Ambelia Village Rooms
Traditional Cypriot style private rooms designed with Cypriot handicraft are spacious and comfortable. Private Studio rooms and villas offer big beds and balconies with great views. Private Villas are designed for larger families and has 3 separate air-conditioned bedrooms, a spacious living/dining room and a kitchen. Each room is equipped with air-conditioning/heating, a seating area, balcony or terrace, fridge and coffee/tea making facilities.
Ambelia Village Features
Outdoor swimming pool
Restaurant
Bar
À la Carte menu
Car park
Village location
Great views
Family Friendly
Coffee and tea making facilities
Animal Friendly (pets are not allowed but hotel has friendly resident cats and dogs, all fed away from the hotel to ensure guests are not bothered by them)
Restaurant and Bar
The hotel restaurant is popular amongst the guests and locals. Traditional Turkish Cypriot food including kebabs and fresh fish is freshly prepared by a local chef with organic home-grown vegetables and fruits. There is also a clubhouse where guests can relax on the terrace, cool down with a drink and admire picturesque views.
Location & How to get there
Ambelia Village is nestled on a terraced hillside at the upper end of Bellapais Village in Kyrenia, Northern Cyprus. The location is an ideal spot for walking in the mountains and nature as the area boast a network of marked trails and footpaths just a few steps away from the hotel.