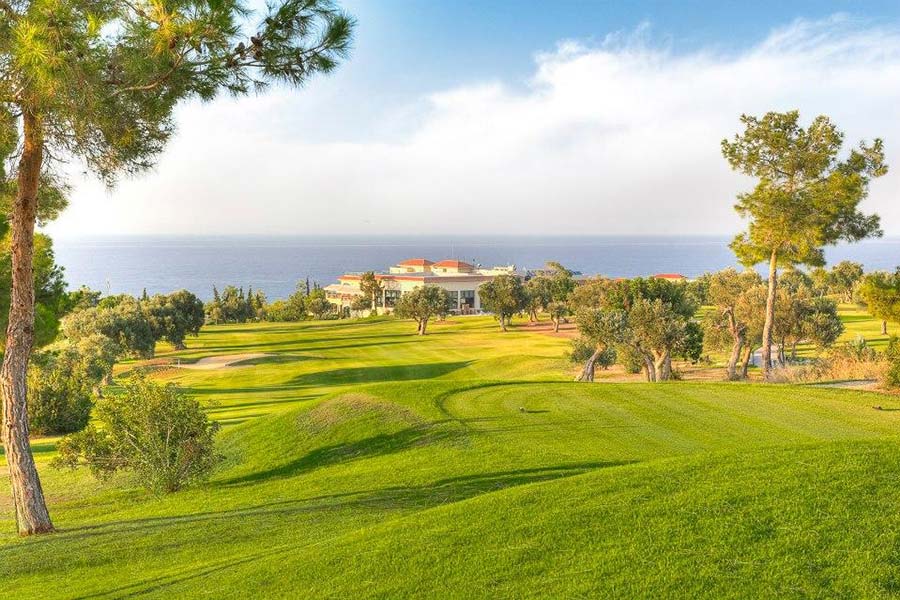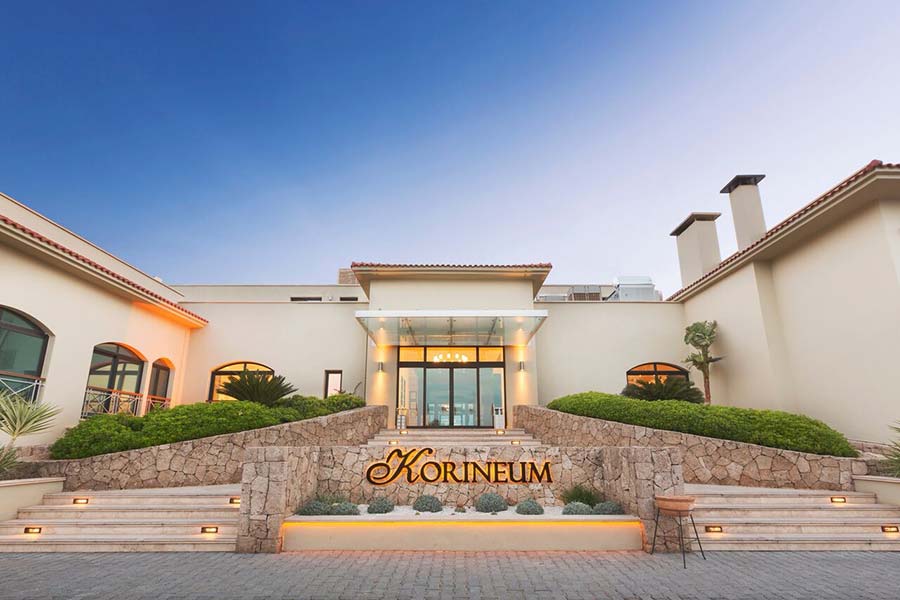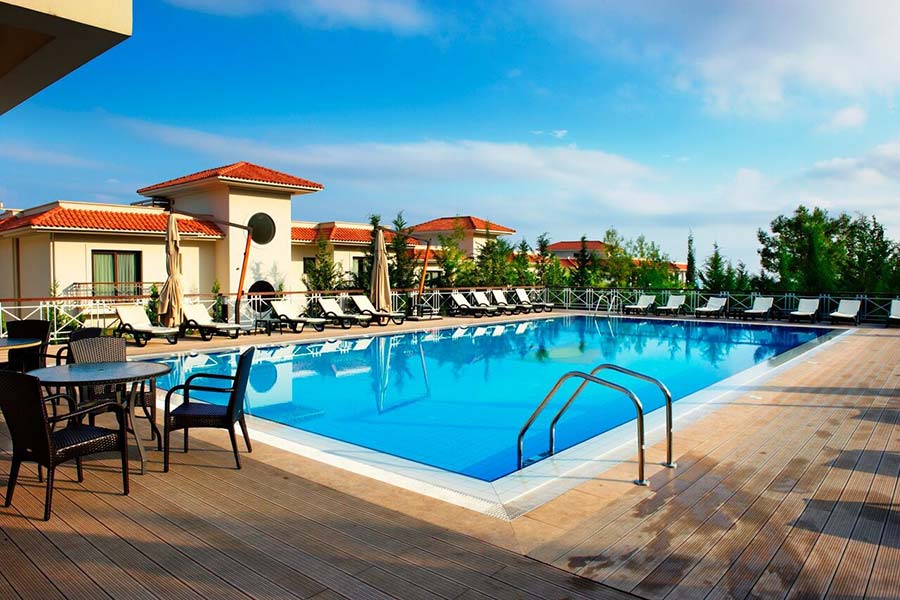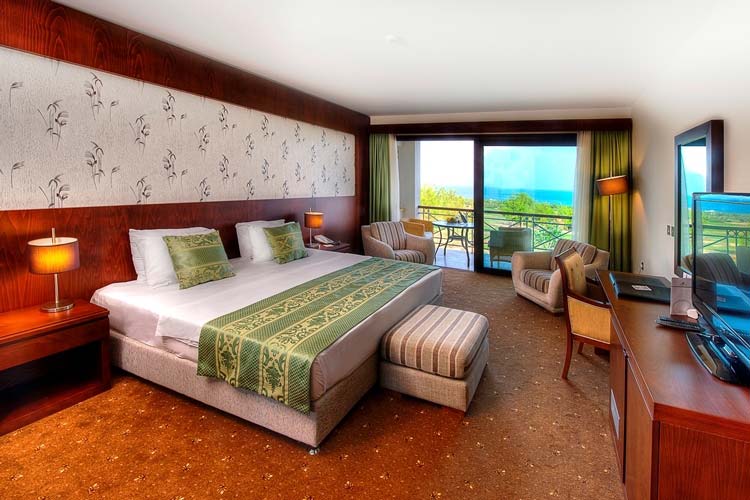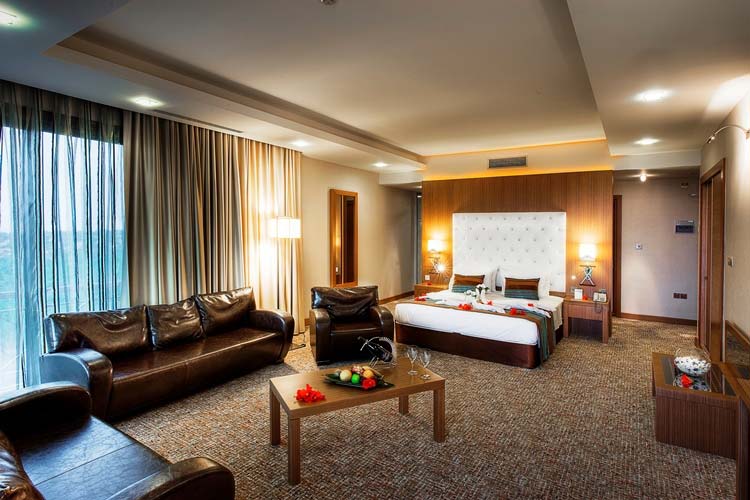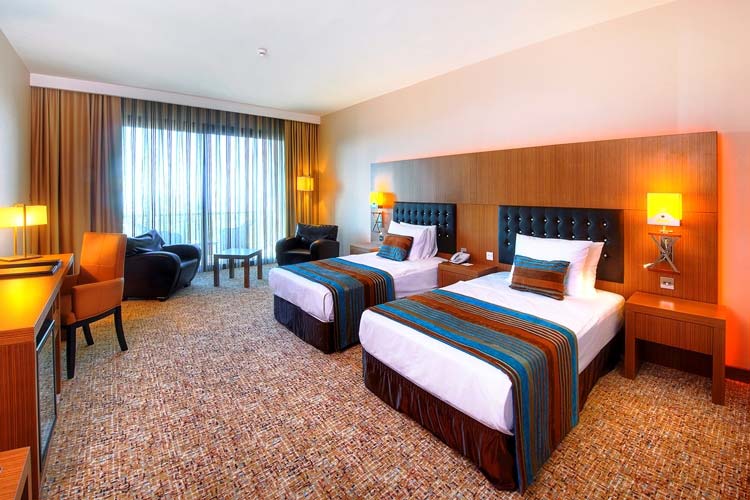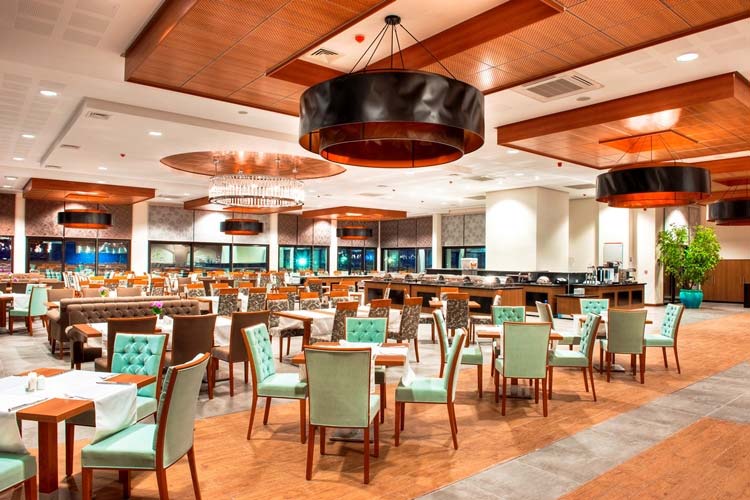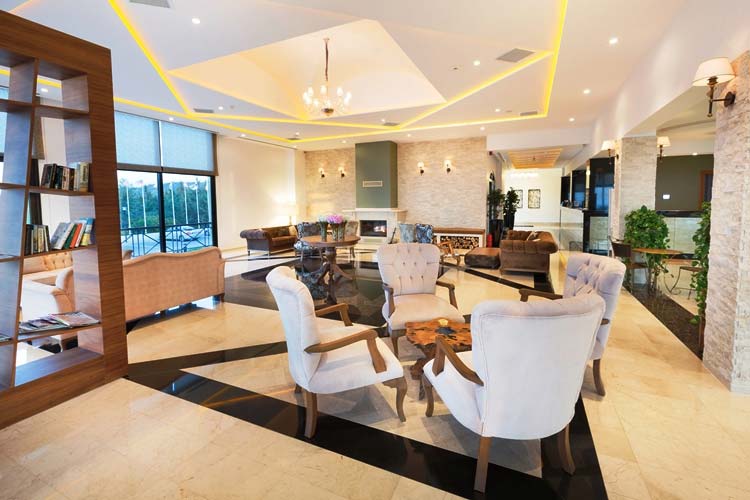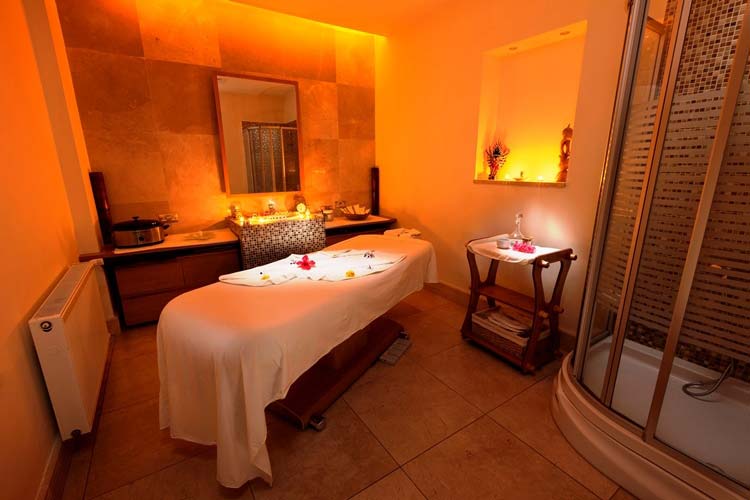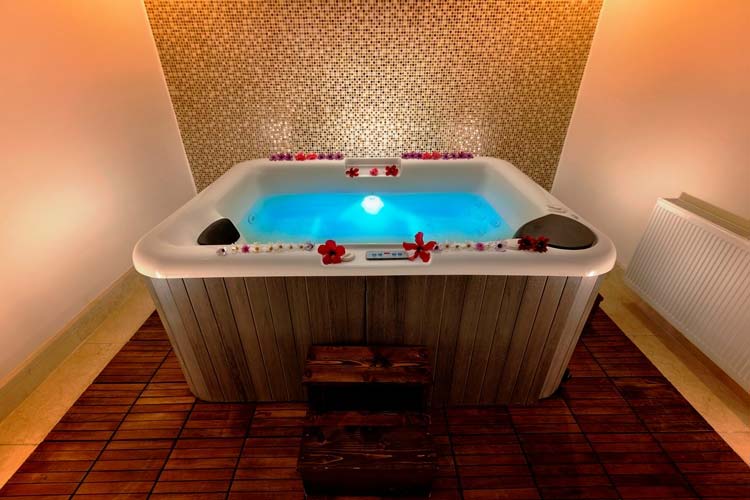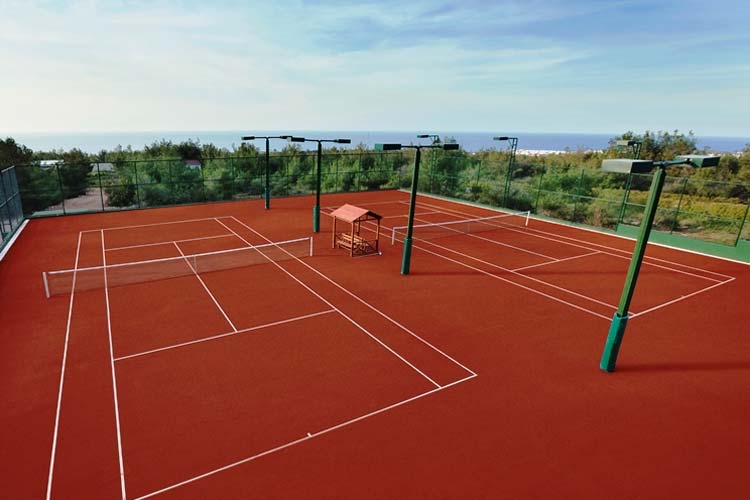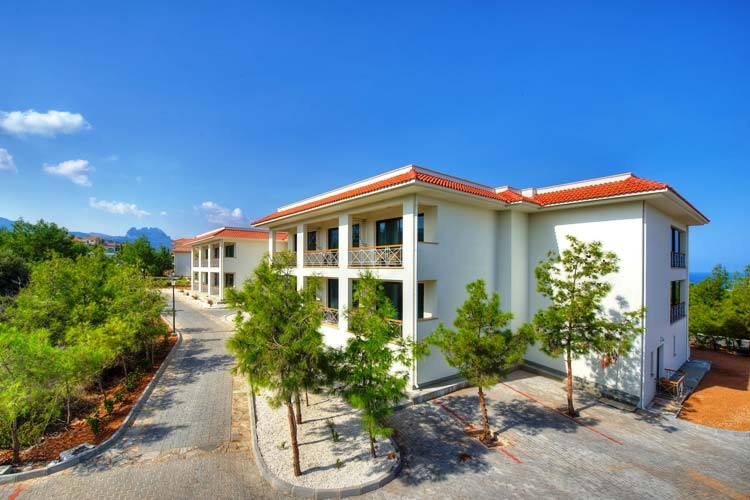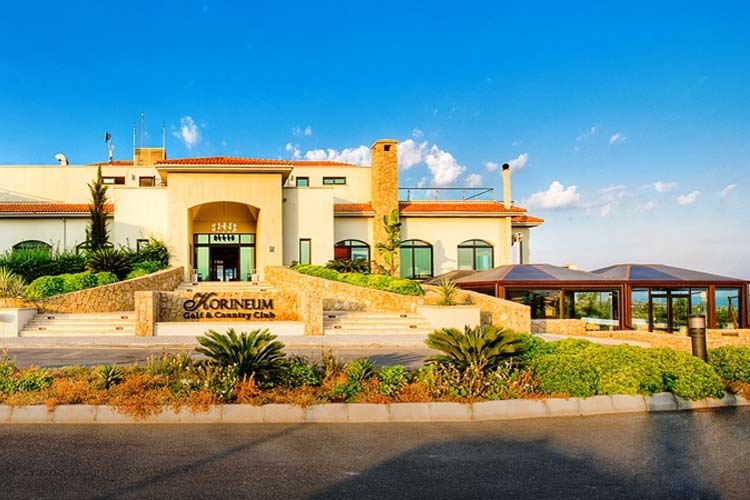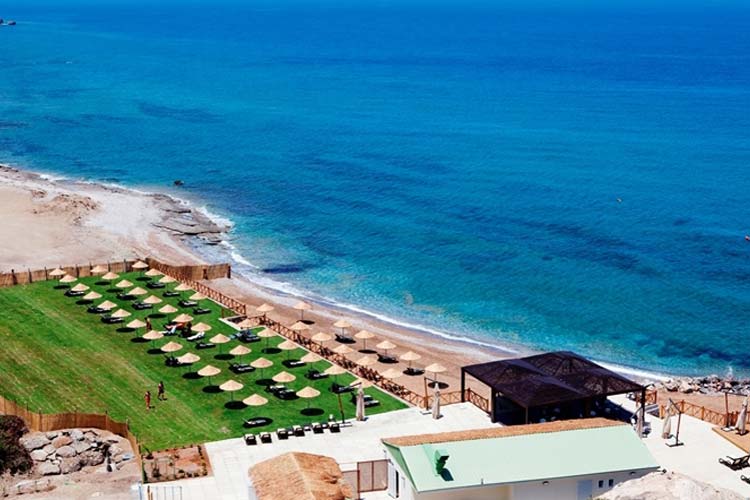 Holiday to Korineum Golf Resort Hotel
Korineum Resort's Boutique Hotel is the first golf hotel in Kyrenia, North Cyprus. It is located between the shimmering waters of the Mediterranean and the majestic Five Finger Mountain range, and set within beautiful surroundings. Korineum is the perfect vacation resort for golf, spa and dining experiences in Northern Cyprus. If you are looking for a golf break away from the hustle and bustle of city life then it is a perfect location to compliment your golfing break.
Korineum Golf & Beach Resort Facilities
The hotel has amenities and services that appeal to both families and couples. The hotel facilities include 18 hole international standard golf course, 4 high quality clay tennis courts, a la carte restaurant, bar, table tennis, fitness centre, darts, billiards, chess tables, live entertainment, swimming pools for the adults and children, and a well-equipped spa centre with international massage menu and several options for packages combined with the use of the sauna and Jacuzzi. The hotel also has a private beach (in the summer season) situated 1.5 km away from the main building, and shuttle service is provided for the guests.
Korineum Golf Resort Hotel Rooms
Lavish rooms at Korineum Golf Residences has uninterrupted sea views and offer unique luxury accommodation experience. Room facilities include internet access, daily maid service, satellite TV, balcony, hair dryer, safety box, mini-bar, and Jacuzzi and tea and coffee making facilities in deluxe rooms.
Eating and Drinking
Breakfast and evening meals are included in the prices. All other food is with an extra charge. All beverages at the hotel are charged. A la carte restaurant – reservation is required, and charged.
A la Carte Restaurants
A La Carte Restaurant
Service Hours
07.00 - 10.00 Breakfast Service (throughout the year)
19.00 - 22.00 Dinner (from 1 October - 31 May)
19.30 - 22.30 Dinner (from 1 June to 30 September)
12.00 - 24.00 A la Carte Restaurant
Location - Esentepe
Situated near the coast at the foot of the Five Finger Mountain, Korineum Golf & Beach Resort is located in Esentepe, 20 km east of Kyrenia, North Cyprus.
Museum: Shipwreck Museum 20 km
Airport: Ercan Airport 35 km
Airport: Larnaka Airport 70 km
Castle: Kyrenia Castle 20 km
Hospital: Kyrenia Hospital 20 km
University: Girne American University 25 km
Park: Tourism Park 21 km
Bus station: Kyrenia Bus Station 21 km
Stadium: Ali Özsoy Stadium 20 km
Popular Places in Nicosia 48 km
Yacht Harbour: Kyrenia Yacht Harbour 21 km
City Centre: Kyrenia City Centre 20 km