Haseki Hurrem Hotel
Kyrenia, North Cyprus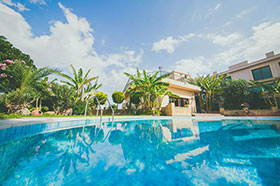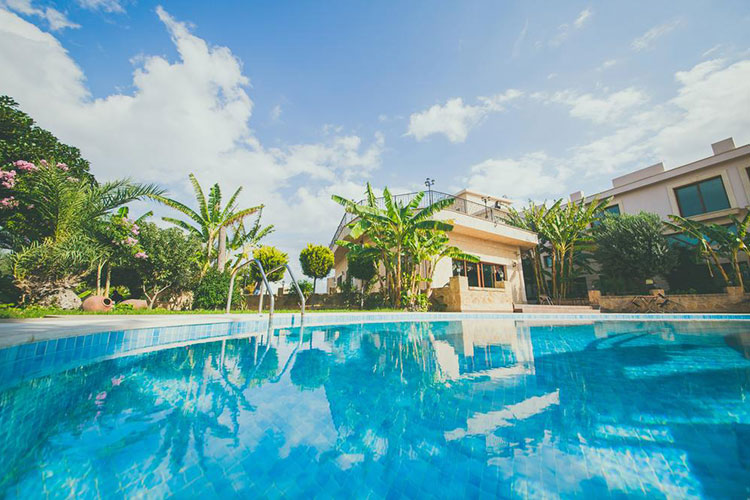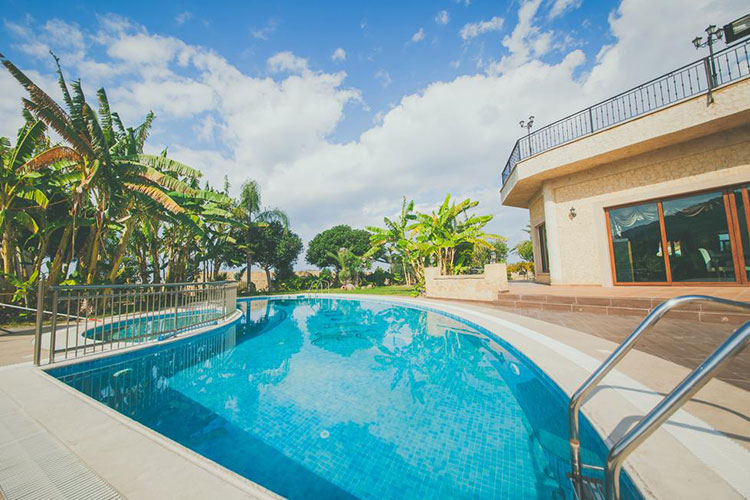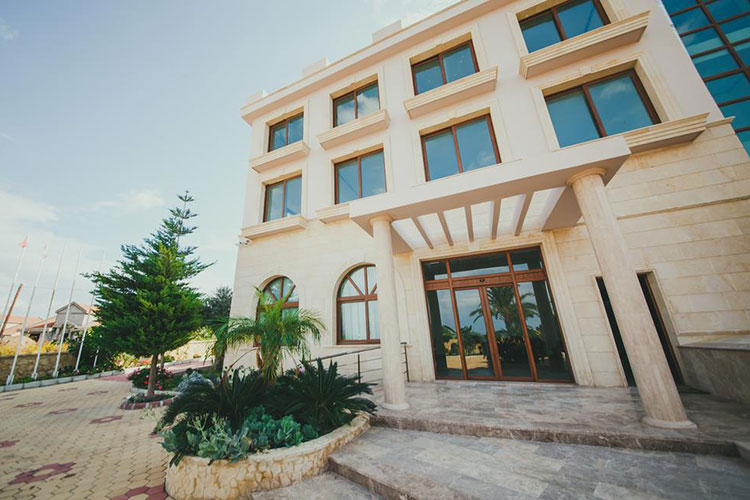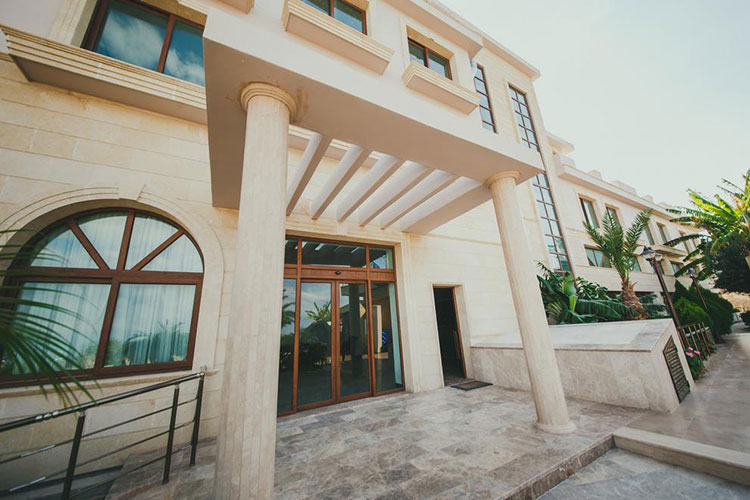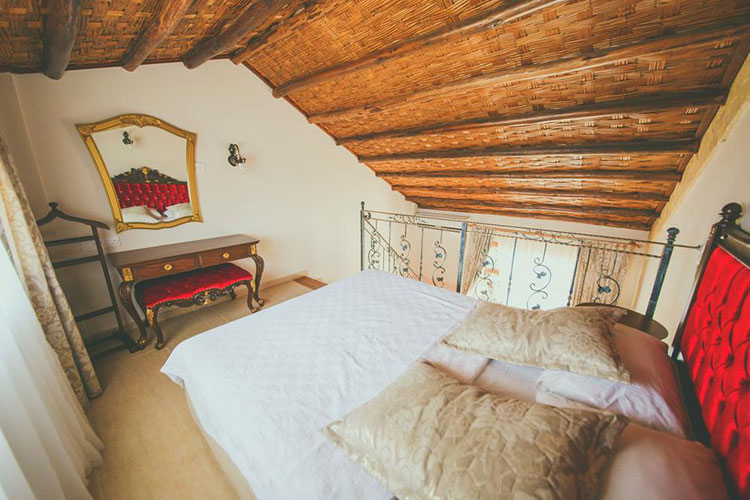 Haseki Hurrem Hotel in Kyrenia, North Cyprus is an Ottoman themed boutique hotel located in Karsiyaka, Lapta, 8 miles west of Kyrenia town. This rustic-style boutique hotel enjoys spectacular mountain and sea views. A good quality, friendly staff and excellent service come together to create a great holiday experience in Northern Cyprus.
Accommodation
The hotel's accommodation consists of 13 bungalow type suites, 18 luxury hotel rooms and 1 sultan suite. Each room has been tastefully designed with your comfort in mind.
Haseki Hurrem Hotel Facilities
Luxurious spa
Turkish bath
Fitness centre
Access to a private beach
Car park
Valet
Haseki Restaurant
The hotel's restaurant offers its guests a choice of Ottoman cuisine, traditional Cypriot cuisine and European cuisine, as well as a fine dining experience in a relaxing atmosphere.
Location
Haseki Hurrem Hotel is located in the village of Karsiyaka in Lapta, 8 miles west of Kyrenia, Northern Cyprus.
Karsiyaka (also known as Vasilya) is a village spread out along the coast of the Mediterranean and the foothills of Lapta Mountain range, 18km west of Kyrenia town centre.
Haseki Hurrem Hotel Prices
01.12.2014 – 31.03.2014
Single Room – Bed & Breakfast: 35 EUR per night
Double Room – Bed & Breakfast: 46 EUR per night
01.04.2015 – 30.06.2015
Single Room – Bed & Breakfast: 44 EUR per night
Double Room – Bed & Breakfast: 58 EUR per night
01.07.2015 – 31.10.2015
Single Room – Bed & Breakfast: 59 EUR per night
Double Room – Bed & Breakfast: 78 EUR per night
01.11.2015 – 30.12.2015
Single Room – Bed & Breakfast: 35 EUR per night
Double Room – Bed & Breakfast: 46 EUR per night