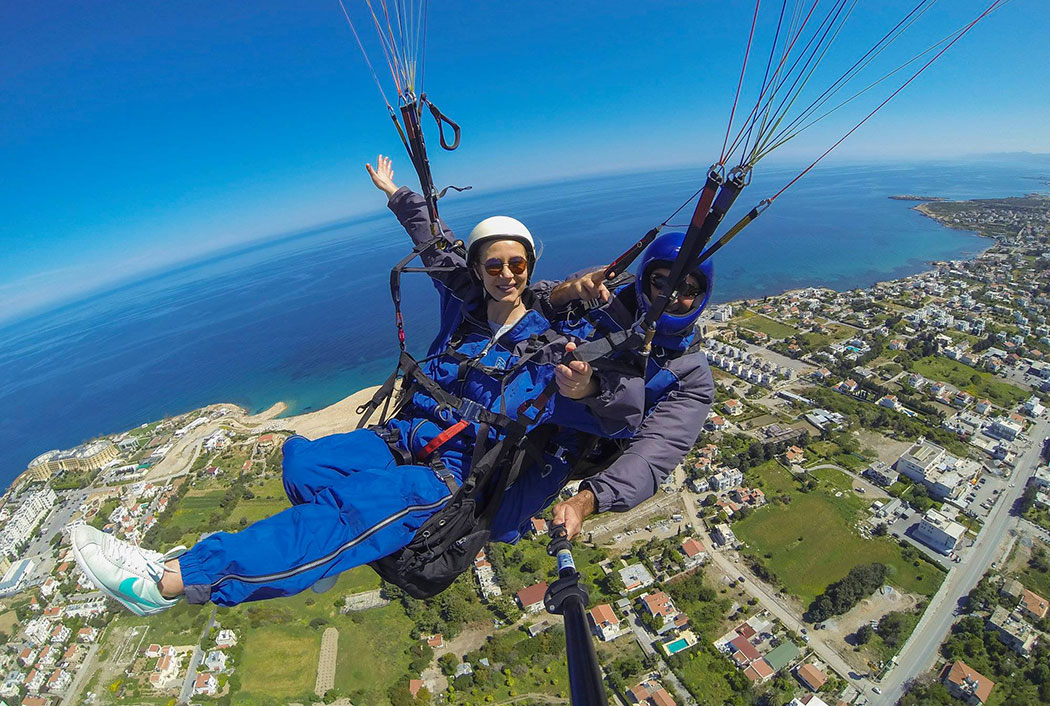 ---
The most suitable point to jump off while paragliding in Cyprus is off the Five Finger Mountains in the north of the island. You can reach the 850 high jumping point at the side of St Hilarion Castle in 25 minutes by car from Kyrenia. Here the necessary briefings are given to jumpers by certified pilots. After all the preparation work is complete, all you have to do is to take three steps and along with your pilot surrender yourself to the empty blue.
Capturing the thermal winds you will rise and delight in looking from a bird's eye view at Kyrenia and its surrounding area and with the added pleasure of flying, you will most definitely not want to come back down.
If you have completed your courses and own your own parachute, you can release yourself into the blue after the briefing and glide down towards your landing point aided by a rota and walkie-talkie that are given to you. The landing point is Karaoglanoglu, situated five km west of Kyrenia. Here the High Line will be ready to greet you. After your flight, you will bring another beautiful day in North Cyprus to an end, by being offered a drink while taking an after flight review and being driven to your hotel.