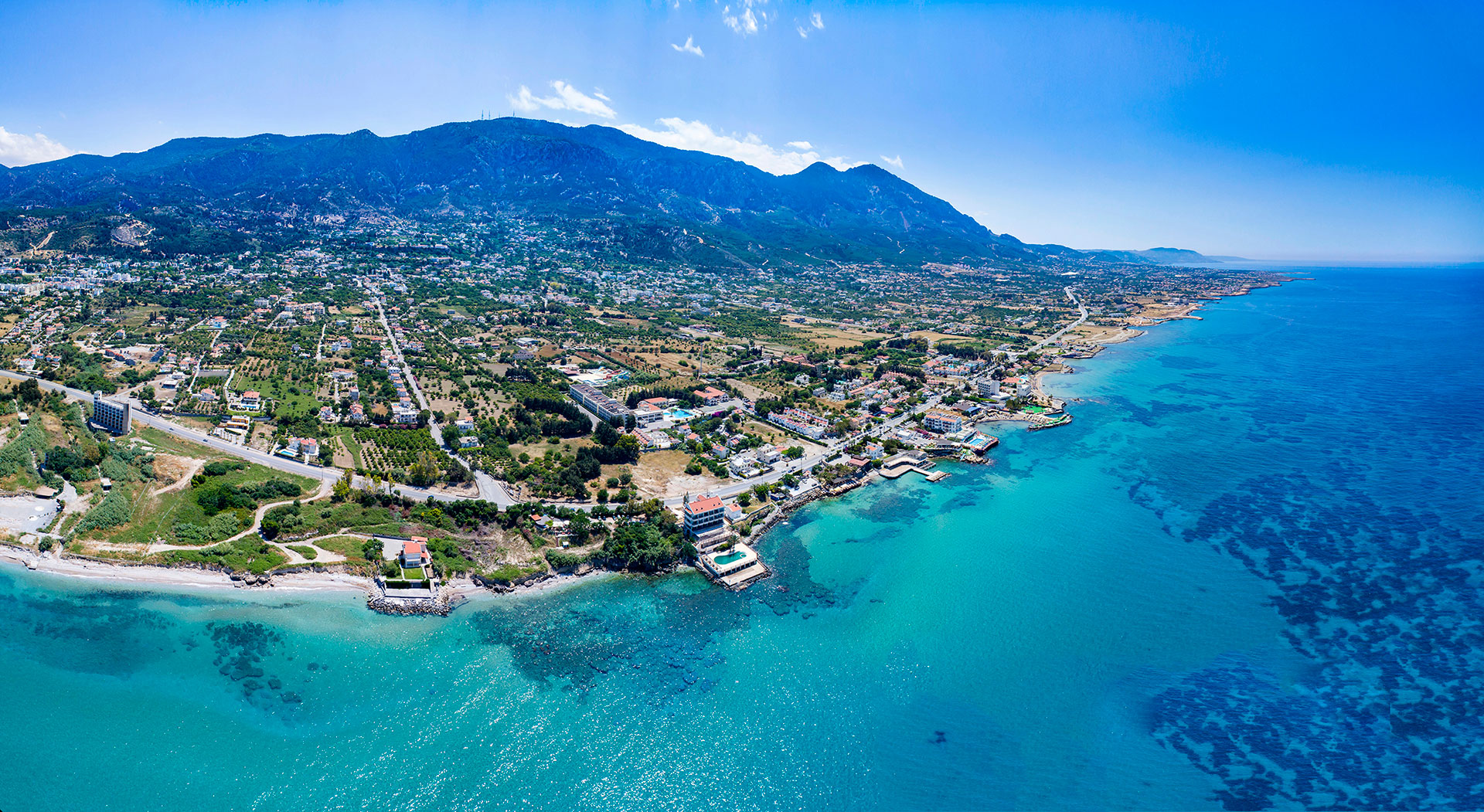 ---
Lapta is a town in Kyrenia, North Cyprus. It is located 6 miles west of Kyrenia, and spread to the slopes of Five Finger Mountains.
Lapta, also known as "Lapithos" or "Laphetos" in ancient times, is one of the oldest civilized areas in Cyprus. Lapithos was the centre of one of the 9 kingdoms of Cyprus. The city kept its importance in Roman and Byzantine periods. In the Roman period, Lapithos became one of the four districts of Cyprus and changed its name from Lapithos to Lambousa. Today, you can still see Lambousa ruins situated about 1.5 miles north of the Lapta town. Lapithos was destroyed by Arab raids in the years of 653-654, and then became lively centre in Latin period in the 10th century, as well as in the Ottoman period (1571-1878).
Today, Lapta is one of the largest districts of Northern Cyprus. The town has one of the most beautiful coasts, and is developed as an important tourism region in North Cyprus. Nearly 22.000 tourists come to the region every year. It is popular for its beaches, its hotels, its nightlife, its restaurants and its spring waters, and a preferred location for holidays and properties. The town is also a place with amazing scenic beauty. Wandering around the streets of Lapta is a pleasure.
Some of the best beaches in the Lapta area include Fly Inn Restaurant & Beach Bar which offers quite a few activities including water sports, Cabin Restaurant and Beach, Camelot Beach, LA Hotel & Beach and Mare Monte beach. Sunset Beach Club is now used as auction centre.
Lapta has wide range of restaurants to choose from. Some of the best Lapta restaurants include Fly Inn, Blue Song, Hanimeller Restaurant, Calamari, Jashan's Indian Restaurant, Veni Vici Italian Restaurant, Silver Rocks, The Cabin and The Lodge Restaurant & Bar. You can find many other small local cafes along the main road.
Hotels in or near Lapta, Kyrenia
How to get to Lapta
Lapta is located 9 miles west of Kyrenia. There are frequent bus service available from Kyrenia out to Lapta from 7am till 9pm. Out of town the dolmus will stop anywhere at the wave of a hand and, even if you are just walking along the road, they might well just crawl past to give you every chance to flag them down. There is no ticket system, you just pay the driver. Sometimes this means passing the money down the bus to the driver with the help of other passengers and your change returning the same way. Fares are very inexpensive and this is the most economical way to travel.
There is no recognised bus station in either city. In Kyrenia the dolmus stop and start on the main road opposite the large municipal car park near the main post office.